If you could describe in one word, the most painful, difficult, pressure-filled, negative experience that you're facing right now in your life, what would it be? It's that thing that bothers you the most and occupies your thoughts most of the time. Maybe it's your marriage, job, health, or finances?
Now consider what might happen if nothing ever changes about this thing.  How would you respond? I think most of us would be sad or even devastated. Perhaps you're experiencing this right now.  But … what if you could have joy and peace in the midst of this difficult experience? Sound impossible?
God's word tells us that that it is possible to experience joy despite even the worst of circumstances by having an outward and upward focus.
So, how do we develop the kind of perspective that transcends our circumstances? By shifting our focus. Think of it as a kind of divine equation: C + P = E (circumstances + perspective = your experience).  Although we may not have any control over our circumstances, we do have power over our perspective.
It's only when we're able to interpret our circumstances through a renewed perspective that we are able to live above our circumstances. In other words, if our focus is upward and outward (on God and others) instead of inward (on our circumstances and on ourselves), our experience will change.  The result: as we allow God to shape our focus, we can begin to more clearly see Him at work in our life and our relationship with Him deepens.
The Apostle Paul is an example of one who had joy in the midst of extreme difficulty. During his journey as a missionary, he was beaten, stoned, and rejected by those he cared about the most. In his letter to the Philippians we learn that he is imprisoned and could be put to death any day. His circumstances were pretty grim, to say the least.
Yet, Paul wasn't whining. Why? Paul's focus was upward and outward: his affections were with Jesus and with his important relationships. Instead of complaining, Paul was thankful for God for the people in his life. "I thank my God every time I remember you. In all my prayers for all of you, I always pray with joy because of your partnership in the gospel…" (Phil 1:3-5)
Paul was also certain of God's plan and His goodness.  He continues in verse 6: "…being confident of this, that He who began a good work in you will carry it on to completion until the day of Christ Jesus." Paul knew with certainty that God had not abandoned him in his imprisonment and that He was still doing a good work in Paul's life and in the lives of the Philippians.
So, how do we get an upward and outward focus?
Ask – where are your affections? Sometimes, God uses our difficult circumstances to reveal our true affections – what's really in our hearts — because He knows that our focus always follows our affections.  If we develop a greater affection for Him and for His people, we will experience more joy.
Choose – gratitude, instead of focusing on the loss. Remember to thank God for the blessings He's already given you and for the significant relationships in your life, e.g., your children, spouse, friends, parents, etc.
Pray – for yourself and for others. Ask God to help you realign your affections – to give you an outward and upward focus – and to trust that He has everything under His control.
This week we begin the new series, I Choose Joy. In it, you will learn how to enrich your relationship with God in ways that bring joy even in the midst of tough times. It's my hope that these messages will encourage you to seek the transformation God wants to do in us rather than focusing on the trials going on around us.
Keep Pressin' Ahead,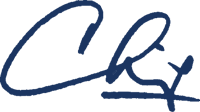 Chip Ingram
Teaching Pastor, Living on the Edge
P.S. If this message resonated with you because you're facing overwhelming circumstances, I recently posted several video blogs on adversity that you may find encouraging.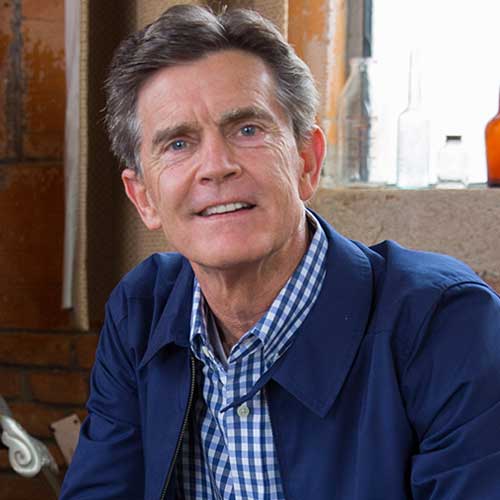 Written By
Chip Ingram
Founder & Teaching Pastor, Living on the Edge
Chip Ingram is the CEO and teaching pastor of Living on the Edge, an international teaching and discipleship ministry. A pastor for over thirty years, Chip has a unique ability to communicate truth and challenge people to live out their faith. He is the author of many books, including The Real God, Culture Shock and The Real Heaven. Chip and his wife, Theresa, have four grown children and twelve grandchildren and live in California.
More Articles by Chip