Do you long to have a close, intimate relationship with God, similar to that of a best friend? Perhaps you've been a Christian for a while and although you've learned many disciplines to help you lead a godly lifestyle such as reading your Bible and praying every day, and going to church every week, you still sense a loss of connection and closeness to God?
I spent many years living under a performance mentality, partly due to my "Marine" upbringing. I was taught from a young age that discipline and performance were paramount, so when I became a Christian I approached my relationship with God the same way. I remember I used to go through a long prayer list every day, worrying that I'd make a mistake and leave someone or something out. I also thought that in order to "get God on my team" there must be a certain formula, or specific actions that I needed to follow. But nothing I tried seemed to bring me feeling closer to God.
At some point, I began to wonder, "Is this what being a Christian is all about?" And what I discovered is that having a real, intimate relationship with God is not about using the "right" words, spiritual techniques, twisting God's arm, or trying to live a perfect life.
It's not about what you do, how long you do it or where you do it…but it's about knowing who God really is.
Throughout the New Testament, Jesus demonstrates with His own life that a relationship with God is not about rules, rituals, man made religions. These things are used to exalt and impress people and they are fruitless when it comes to attaining a real knowledge of God.
In Luke 11, we read that even the disciples struggled with really knowing God. One day when they were observing Jesus' deep communion with the Father while He prayed, they noticed how He spoke to God intimately. He wasn't caught up with following certain rules or rituals. The disciples wanted to have that same connection so they asked Jesus to tell them His secret to having close communion with the Father.
Jesus revealed the answer to them in an astounding parable, which is summed up in verses 9-10: "So I say to you: Ask and it will be given to you; seek and you will find; knock and the door will be opened to you. For everyone who asks receives; he who seek finds; and to him who knocks, the door will be opened."
Jesus' message — for all of us as God's children — is that God earnestly desires to talk to us and spend time with us through prayer. And when we come to the Lord prayer we can be certain that He is not reluctant to help us, but instead He is exceedingly ready to come to our aide and to bless us.
Jesus goes on to explain further. "Which of you fathers, if your son asks for a fish will give him a snake instead? Or if he asks for an egg, will give him a scorpion? If you then, though you are evil, know how to give good gifts to your children, how much more will your Father in heaven give the Holy Spirit to those who ask him!" (Luke 11:11-13)
Many of us were taught to fear God and to see Him as an angry or hard-to-please taskmaster. But Jesus tells us that God is someone entirely different! He assures us that when we pray we don't have to be afraid of not being able to perfectly follow certain rules or rituals, but we can pray with a confidence that our Father in heaven loves us just as we are. We can also believe that God is a good, generous, warm, receptive and an absolutely "on-our-team" God.
More than anything else, God longs to spend time with us and He wants us to see Him as a God who desires to bless His children.
This week, we're starting a series called Ancient Paths to Intimacy with God. In it, we'll learn how to remove the barriers to intimacy in our relationship with God. We will also discover how to rekindle our spiritual passion. It's my prayer, especially for those of us who are feeling spiritually dry or disconnected from God that we will begin to see Him with fresh, new eyes and experience His love in a deeper way than ever before.
Keep Pressin' Ahead,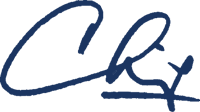 Chip Ingram Teaching Pastor
Living on the Edge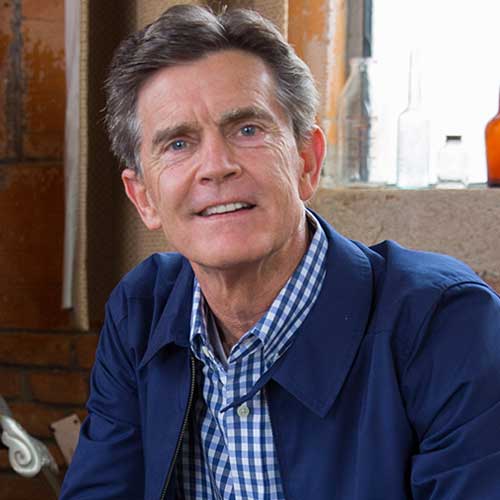 Written By
Chip Ingram
Founder & Teaching Pastor, Living on the Edge
Chip Ingram is the CEO and teaching pastor of Living on the Edge, an international teaching and discipleship ministry. A pastor for over thirty years, Chip has a unique ability to communicate truth and challenge people to live out their faith. He is the author of many books, including The Real God, Culture Shock and The Real Heaven. Chip and his wife, Theresa, have four grown children and twelve grandchildren and live in California.
More Articles by Chip