Most of us give gifts at Christmas time. But do you ever wonder why you give particular gifts? I believe that sometimes we give just to meet a basic need…like when we give our kids socks or underwear. Other gifts we give to make us the hero or to impress our friends. And then there are the gifts that we give to the people we care about the most, and it completely changes their life. These are the gifts that money can't buy.
One of these gifts is learning how to respond well to suffering and difficulty in life. This gift is also something that your heavenly Father wants to give you first so you can give it to others.
Now, maybe you're thinking, "Suffering? Really? That's not a gift that I'd want!"
But here's why learning how to "suffer well" is the most precious gift that you and your loved ones can receive this Christmas.
One of the hardest things you'll ever experience is the difficulty, pain and suffering of the injustice in this life and how you make sense of it. And what we know is that every person that you love will go through difficult times. For some it will be the loss of a job or a failed relationship; for others it will be a car wreck or cancer. Regardless of the difficulty, our response to the suffering and difficulty will either make or break us.
Unfortunately, most Christians don't know how to suffer well. Especially in our Western culture, we learn that we should avoid suffering at all costs. In fact, some of us don't even think that Christians should have to suffer at all. So we're absolutely shocked when we're walking faithfully with God and things go wrong.
The truth is, suffering is a normal part of life. Unlike what we hear on TV, following God doesn't make all of our problems go away. The Bible tells us it's quite the opposite.
Jesus Himself suffered. Hebrews 5:7-8 says: "In the days of his flesh he made loud cries with tears and supplication to his heavenly father. Although He was a son, He learned obedience through the things he suffered." Many times during his life Jesus cried out to his heavenly Father as He suffered.
Then, after He rose from the dead and before He ascended into heaven, Jesus reminded us: "Here on earth you will have many trials and sorrows. But take heart, because I have overcome the world." (John 16:33)
Jesus already set the expectation that life is going to be hard. And He also said we can have hope and take heart. Why? Because already He's overcome the world by His death on the cross. And if we're born again and living in Christ, then we already possess all the resources that we need to bear our difficulties.
We can also take heart because although life is unfair, our God is sovereign. 
When we're facing difficult and unjust situations, we may find ourselves thinking: "If God really loves me, then how could God let this happen to me? Isn't He all-powerful? How can I trust Him?"
But God says, "I'm in control." We're reminded of this in Romans 8:28 where it says, "And we know that in all things God works for the good of those who love Him, who have been called according to His purpose."
God wants to use all of our difficult circumstances for His glory. And He guarantees that He will give us the best possible outcome, no matter what we're going through. Each of us has been called for this purpose. We can take comfort in knowing that nothing will enter our life that He hasn't allowed or decreed.
Learning to accept that we all must suffer – and that God wants to grow us through our suffering – may be an undesirable gift, but it's a gift that will help those you love for the rest of their life.
This week, we begin the series A Priceless Christmas. This Christmas, do you want to give a gift that really matters, and one that will echo throughout time? In this series, we'll learn about five priceless gifts that we can give our loved ones, including the gift of how to suffer well and how to manage wealth wisely. During our time together, it's my prayer that we'll come to see how God wants to change not only our lives but also the lives of generations to come.
Keep Pressin' Ahead,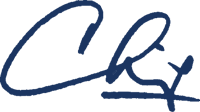 Chip Ingram, Teaching Pastor
Living on the Edge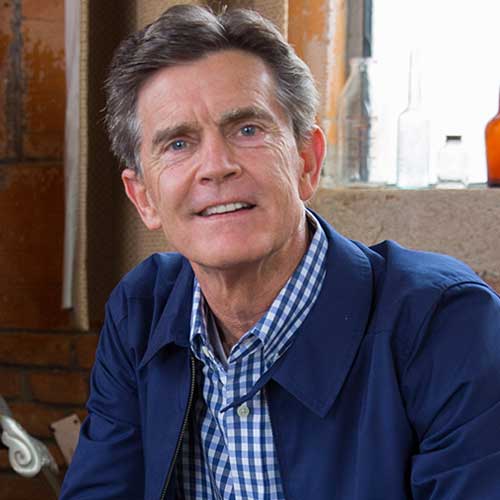 Written By
Chip Ingram
Founder & Teaching Pastor, Living on the Edge
Chip Ingram is the CEO and teaching pastor of Living on the Edge, an international teaching and discipleship ministry. A pastor for over thirty years, Chip has a unique ability to communicate truth and challenge people to live out their faith. He is the author of many books, including The Real God, Culture Shock and The Real Heaven. Chip and his wife, Theresa, have four grown children and twelve grandchildren and live in California.
More Articles by Chip