My Dad came to Christ in his 50s, but as he was entering the last days of his life, he confided to me, "I'm afraid to die. I know I have a relationship with God and my sins are forgiven, but when I think of heaven all I see is a blank picture."  And I remember that I wasn't able to tell him what heaven was like. Up until that time, I had never studied heaven. Even in seminary, we didn't study it very much.
What I've begun to realize in the last several years is that most Christians really don't know what heaven is like. We have this faulty view of heaven where there are floating clouds, angels flying around, and everything is in white. And since there is worshipping and singing in heaven, we mistakenly believe that heaven is going to be like one really long church service.
None of this sounds appealing, does it? It's no wonder we don't want to go there. This also explains why, so often, our perspective is focused on the temporal – the here and now – instead of on the eternal.
Our misconceptions of heaven have convinced many of us that our experiences in this world are better and more exciting than our life will be in eternity.
As a result, most of us don't even think about heaven, much less look forward to it. But the truth is we're actually commanded to think about heaven. Col 3:1-4 says: "Since, then, you have been raised with Christ, set your hearts on things above, where Christ is, seated at the right hand of God. Set your minds on things above, not on earthly things."
Why? "For you died, and your life is now hidden with Christ in God. When Christ, who is your life, appears, then you also will appear with him in glory."
So how can we know what heaven is like?
Our understanding of heaven requires a macroscopic view of Scripture and a microscopic view of God's purposes for His people. We can look to the Bible – both in its beginning and in its end – for a clear picture of heaven.
In the beginning, in Genesis 1 and 2, God is with Adam and Eve living together on a perfect Earth. God's original intent for humankind was for us to live with purpose and in intimate relationship with God and with each another, appreciating beauty, art, and experiencing adventure. There was no death or sorrow, and we lived with God. When Adam and Eve sinned, all of this changed. But God's intent for His creation always remained the same.
In the end, we read in Revelation 21 that Jesus is going to come back for His church and restore the Earth. When He returns, both the wicked and the righteous will be resurrected and judged. Those who have followed Him will live with Him in the new heaven that comes down on a new Earth. And this new Earth is going to be better than old Earth in every single way.
"He will wipe away every tear from their eyes; and there will no longer be any death; there will no longer be any mourning, or crying, or pain; the first things have passed away." And He who sits on the throne said, "Behold, I am making all things new." (Rev. 21:4-5)
So why is our understanding of heaven so important?
I believe that a lot of the issues like anxiety and lack of peace that we have as Christians would be resolved if we had a clearer understanding of heaven. Not only would we have a longing for heaven, but we would also have an eternal perspective that would help us make wiser decisions for now. And we would have more perseverance to go through the difficulties of this life because our greater hope would be for what comes next.
This week, we begin the series Heaven – It's Not What You Think. In it, we'll explore what the Bible says about heaven, what it's really like, and how it will change the way we live our lives today. It's my prayer that as we journey together during this series that we'll be able to catch a glimpse of the amazing life that awaits us in heaven. It's both exciting and reassuring to know that we can have hope that this life isn't all there is, justice is coming, and the life we've always longed for is ours.
Keep Pressin' Ahead,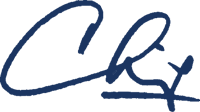 Chip Ingram, Teaching Pastor
Living on the Edge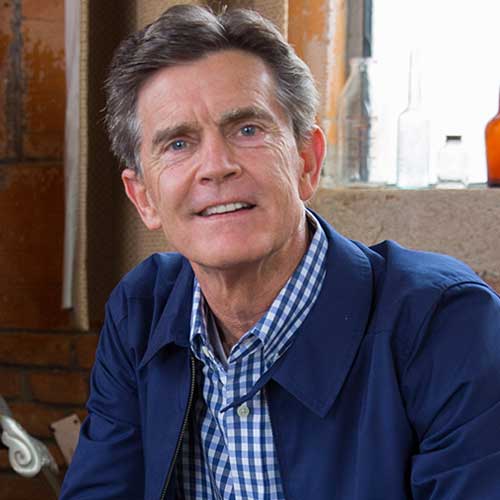 Written By
Chip Ingram
Founder & Teaching Pastor, Living on the Edge
Chip Ingram is the CEO and teaching pastor of Living on the Edge, an international teaching and discipleship ministry. A pastor for over thirty years, Chip has a unique ability to communicate truth and challenge people to live out their faith. He is the author of many books, including The Real God, Culture Shock and The Real Heaven. Chip and his wife, Theresa, have four grown children and twelve grandchildren and live in California.
More Articles by Chip