In the past month, how often have you thought about Heaven? How about in the past week? If you're like most Christians, it's been a while since you've thought about Heaven, much less looked forward to going there.
Why? Most of us don't know what Heaven is really like. And we think we can't possibly know much about Heaven because it's beyond our comprehension.
I think if we were honest, we'd admit that we imagine Heaven as this place where we go when we die, where there are floating clouds, angels are flying around and everything is in white. And once we're there, we'll be worshipping God and singing forever.
I don't know about you, but if Heaven is like one really long church service, then it's a pretty boring place. It's no wonder that most of us don't think about it often or even long to go there!
Over the years I've spoken with many people about Heaven. When I asked if they were looking forward to it, one of them admitted, "I don't want Jesus to come back until I get married — I haven't even had sex yet!" And an elderly couple replied, "We're not ready to go to Heaven. We haven't even gone to Hawaii yet!"
What they were really saying was, "Heaven can't possibly be better than these earthly experiences, so we're not sure we really want to go to there."
Unfortunately, in the last 100 years, the Church has taught very little on the subject of Heaven. But it hasn't always been this way. In the first 2000 years of the Church, there was a strong focus on eternity and Heaven and Hell.
So why should we study about Heaven now?
Our misconceptions about Heaven are crippling us. And those misconceptions have lead to some predictable results. First, we have a temporal perspective, rather than an eternal perspective. Many of us only live for the here and now. Second, since we don't study about Heaven, we don't think about it much either.
But the Bible actually commands us to think about Heaven.
Colossians 3:1-2 says: "Since, then, you have been raised with Christ, set your hearts on things above, where Christ is, seated at the right hand of God. Set your minds on things above, not on earthly things."
Why should we do this? When we understand what Heaven really is, it changes how we live life now.
When I talk to people with debilitating diseases, or when I visit people in third world countries where they're facing difficult and dangerous situations, what I find is that they think a lot about Heaven. Their perspective is not focused on their temporal lives. Their focus – and hope – is focused on the eternal.
I believe that a lot of the issues and anxiety and lack of peace that we have as Christians would be resolved if we had a clear understanding of Heaven. And an eternal perspective would also help us to make wiser priority decisions for now.
On Jesus' last night on Earth he tells his 11 disciples, "Do not let your hearts be troubled. You believe in God;believe also in me. My Father's house has many rooms; if that were not so, would I have told you that I am going there to prepare a place for you? And if I go and prepare a place for you, I will come back and take you to be with me that you also may be where I am." (John 14:1-4)
Jesus had a crystal clear view of what Heaven is like. He knew that God's new heaven is going to come down on a new Earth and we're going to have restored relationships. It will be a place where sin, death and sorrow are absent (Revelation 21-22) and adventure, work and discovery await us.
Jesus He told His disciples about this place so they could have an eternal perspective that would help sustain them through the most difficult times ahead. As a result, they had a sense of a future that was real, beautiful, and attractive.
This week, we're beginning the series Heaven: It's Not What You Think. In it, we'll dig into Scripture to reveal what Heaven will really be like, including what we'll do and experience when we're there. It's my prayer that during this series we'll discover the amazing truth about Heaven and be prepared to spend eternity with our Savior.
Keep Pressin' Ahead,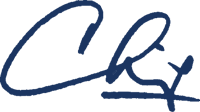 Chip Ingram, Teaching Pastor
Living on the Edge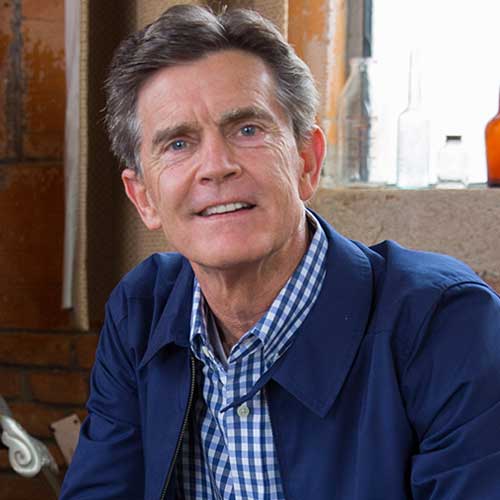 Written By
Chip Ingram
Founder & Teaching Pastor, Living on the Edge
Chip Ingram is the CEO and teaching pastor of Living on the Edge, an international teaching and discipleship ministry. A pastor for over thirty years, Chip has a unique ability to communicate truth and challenge people to live out their faith. He is the author of many books, including The Real God, Culture Shock and The Real Heaven. Chip and his wife, Theresa, have four grown children and twelve grandchildren and live in California.
More Articles by Chip