Never in the history of the world has a culture shifted its values concerning sexuality as rapidly or drastically as it has in America in the last 50 years. In the 1950s, only 5 percent of high school girls and 10 percent of high school boys were sexually active. Fast-forward to today and it's 70 percent of girls and 80 percent of boys.
Statistics also show that 40 percent of most men in America today visit a porn site regularly. And the percentage of women is increasing rapidly. US News has said that the greatest distributor of porn in the world has its heart here in America.
Sadly, the church is not immune to this shift. In 1996, the divorce rate for evangelical Christians was 4 percent higher than the national average. In the Bible belt – a region in the southeastern and south-central United States – the divorce rate was 50 percent higher.
Historically, the church has perpetrated many lies about sex – namely, that sex is dirty and bad. It also seems that hardly any one in the church is really talking about sex in a positive light. As a result, for many of us, our views on sex have become distorted and we've become desensitized to the world's current sexual moral standards.
Chances are, our culture has fed you lies about sex and even about your sexual identity for most of your life. And if you're like most Christians, you probably grew up in a home that didn't promote God's ideal of sex.
So what is the truth about sex? What does God really think about sex? Below are three common myths that many of us believe about sex – and the corresponding truths.
Myth #1: God is anti-sex.
The truth is God is pro-sex! Sex was God's idea. He created sex to provide physical pleasure, procreation, relational intimacy, and to be a spiritual object lesson of Christ and the church.
In Genesis 1, we read that God created mankind in his image – male and female. The very first words God speaks to the first married couple: "Be fruitful and multiply." (Gen. 1:27-28) In other words, have sex.
The Bible is clear that God sees sex as holy and sacred. More than just a lustful act, God designed sex to be experienced within marriage so that it could be about intimacy, connection and truly knowing one another on a deeper level.
Myth #2: Christian's sex lives are dull, boring and "out of touch."
The truth is the Scriptures command us to be downright erotic and passionate in our marital love. Solomon wrote: "May your fountain be blessed, and may you rejoice in the wife of your youth. A loving doe, a graceful deer— may her breasts satisfy you always, may you ever be intoxicated with her love." (Proverbs 5:18-19)
Not only do the Scriptures refute this myth, but also secular research. The University of Chicago did an exhaustive study in sexuality and found that the people who are having the most sex and who are the most satisfied happen to be conservative Christians in monogamous marital relationships.
Myth #3: As long as people love each other, sex is okay with God.
The truth is the Bible actually prohibits all sexual relationships outside of marriage, and all sexual immorality. (Exodus 20:14, Acts 15:29, 1 Cor 6:18, 1 Cor 10:8, Eph 5:3, 1 Thess 4:3) The Greek word for immorality (porneia) is also the same word used for adultery, fornication, homosexuality, sexual thoughts, and lust.
The Apostle Paul even commanded that we aren't even to have "a hint of sexual immorality, or of any kind of impurity, or of greed, because these are improper for God's holy people." (Eph 5:3)
Some of you may be wondering… why is God so strong on all of this? Why does He even care about whether or not we have sex?
God doesn't want us to have this "second-rate sex" that's so common in our culture because He knows about all of the pain that it brings — the emotional, psychological and physical pain. His commands are for our benefit. The purpose of His boundaries is to protect, provide and give us the highest and the best — because sex does matter and most importantly, it matters to God!
Over the years, our culture's views on sex may have changed, but God's views haven't. The boundaries that He put around sex since the beginning of our creation are for our good. He wants us to have great sex, at the right time and with the right person.
This week, we're beginning the series Culture Shock. In it, we'll tackle some of the most controversial and polarizing issues of our age. It's my hope that this series will help us to understand God's truth about these issues so that we might be able to better communicate our convictions with both love and respect – in a way that mirrors God's own heart.
Keep Pressin' Ahead,
Chip Ingram, Teaching Pastor
Living on the Edge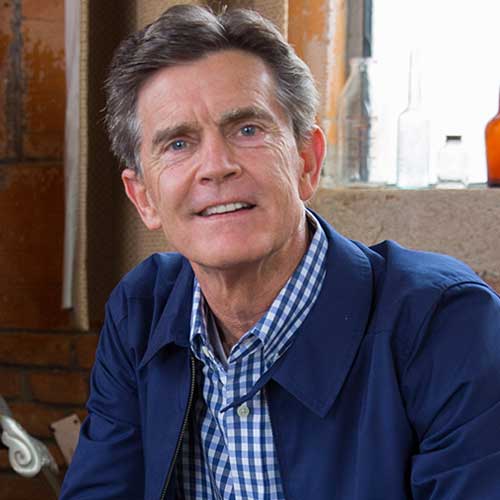 Written By
Chip Ingram
Founder & Teaching Pastor, Living on the Edge
Chip Ingram is the CEO and teaching pastor of Living on the Edge, an international teaching and discipleship ministry. A pastor for over thirty years, Chip has a unique ability to communicate truth and challenge people to live out their faith. He is the author of many books, including The Real God, Culture Shock and The Real Heaven. Chip and his wife, Theresa, have four grown children and twelve grandchildren and live in California.
More Articles by Chip