As a pastor for over 25 years, I can honestly say that everyone at some point in this life has a broken world experience. Even the people who loveGod the most aren't immune to difficulties.
Yet, so many Christians think that once they start following Jesus, they will be somehow protected from experiencing severe hardship. They mistakenlythink: "Do good things, then good things happen, right?"
The real truth is that bad things happen to bad people and good people. There is no "free pass," even for those who love God.
Jesus, the Apostle Paul, and the Apostle Peter exemplified what it looks like to honor God and walk in righteousness — yet they also suffered.
Jesus attested to this when he said, "In this world you will have trouble. But take heart! I have overcome the world." (John 16:33)
The Apostle Peter wrote:Dear friends, do not be surprised at the fiery ordeal that has come on you to test you, as though something strange were happening to you. (1 Peter4:12)
We need to realize that hurts, pains and difficulties are normal for this life!
Thankfully, God has a plan to help us rebuild our broken world and has provided us with many examples of how we're supposed to get through life'strials.
We can find one such example in James' letter, which he wrote to a group of people who were facing their own broken world experiences:
Consider it pure joy, my brothers and sisters, whenever you face trials of many kinds,because you know that the testing of your faith produces perseverance. Let perseverance finish its work so that you may be mature and complete, notlacking anything. (James 1:2-4)
Perhaps you're wondering, how are we supposed to consider our trials "pure joy" when most of us are having a hard enough time just trying to make itthrough the day?
There are three important questions we can ask ourselves to help us move through our broken world experiences:
What can I control?
We can't control much when we're struggling. We can't control what happens in the stock market, how our kids are going to turn out, or if our spousedecides to have an affair.
But there is one thing that we can control: our attitude.
When we "consider" our trials to be "pure joy" what we're really doing is choosing to look at the whole situation through the hand of God. The joy isn't afeeling as much as it is a choiceto trust that God is at work and doing something infinitely valuable in the midst of our trials.
What must I do to make it through today?
The answer: Endure. When we endure through difficult times, something powerful happens. This process will work something in usthat won't happen any other way. Just remember, God is not down on us and is not punishing us.
His goal is to make us more and more like Jesus and to demonstrate His grace to other people in the process. All we need to do is endure for today.
What hope do I have for tomorrow?
Our hope is that God will take our worst circumstances and use them for our good.
Ever notice how the people who reflect Jesus the most are the people who have suffered the most – yet, they didn't give in or give up? Instead, theyallowed endurance to have its "perfecting" (maturing) result in their faith.
Want to learn more about how we're supposed to respond to discouragement or temptations in life? Check out our Weekday Radio archive and browse our Small Group Studies.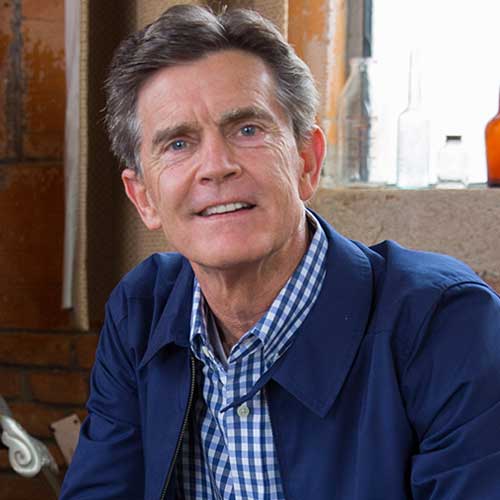 Written By
Chip Ingram
Founder & Teaching Pastor, Living on the Edge
Chip Ingram is the CEO and teaching pastor of Living on the Edge, an international teaching and discipleship ministry. A pastor for over thirty years, Chip has a unique ability to communicate truth and challenge people to live out their faith. He is the author of many books, including The Real God, Culture Shock and The Real Heaven. Chip and his wife, Theresa, have four grown children and twelve grandchildren and live in California.
More Articles by Chip