Somebody to love.We all want that, don't we? No matter if you're young or old, rich or poor – God created every single human being to be in relationship with others.
But we don't do relationships very well, do we? When it comes to marriage, half of first ones end in divorce. Three quarters of second marriages bust up. And that doesn't even count crumbled cohabitations and every-day, run-of-the-mill broken hearts. Sure, we all know some people who seem to have picture-perfect marriages. They look blissfully in love, and so we wonder, what's their secret?
The media seems to think it has that secret. Every day we are swamped by television and cable, songs and YouTube videos and Snapchat and everything else with this message: Here's how to find someone to love!
I call it Hollywood's Prescription for Lasting Relationships. Does it work? Let's look at the formula.
Step 1: Find the right person!To do that, you need be really good bait. You have to look a certain way and dress a certain way and be hip or cool or whatever. The message is,The key is attracting the opposite sex, and sex is the ultimate goal of every relationship.
Step 2: Fall in love!You look at her, she looks at you, the electricity ignites and bam! You're in love! That's the way it happens in the movies, right?
Step 3: Fix your hopes and dreams on this person for your future fulfillment.She's your soul mate! You can't live without him! But when the breakup comes, you can't eat, you can't sleep. Life becomes meaningless again…
Step 4. When failure occurs (and it will), repeat steps 1, 2, and 3!
There's no way anyone can measure up to this formula. But that's OK, because according to Hollywood, we can always just go back to the gym, get a new wardrobe and a new car – and play the same game again.
Hollywood's formula does not work!It sets us up for enormous emotional, social, financial and spiritual damage.
God's Prescription for Lasting Relationships
There is a better way. God designed a plan that makes relationships deeply fulfilling and lasting and God-honoring.
Step 1: Become the right person.God calls us to imitate Him, and love as Christ did. Check out Ephesians4:31-32.
Step 2: Walk in love.If you realize how deeply beloved by God you are, it doesn't matter what you look like or what you have. You can choose to give your husband or wife, boyfriend or girlfriend, what they need – even if you don't get something back – because you walk in God's love.
Step 3: Fix your hope on God and seek to please Him through this relationship.When things get hard, give it to Him! He is the only one who can make relationships work.
Step 4: If failure occurs, repeat steps 1, 2 and 3!
So, today, what steps can you take to begin implementing God's secret to lasting relationships?
"Therefore be imitators of God, as beloved children; and walk in love, just as Christ also loved you and gave Himself up for us, an offering and a sacrifice to God as a fragrant aroma."(Ephesians 5:1-2, NASB)
For more information on this topic, continue to listen to Chip's seriesLove, Sex and Lasting Relationships, as well as God's Boundaries for Abundant Living, and Transformed: The Miracle of Life Change.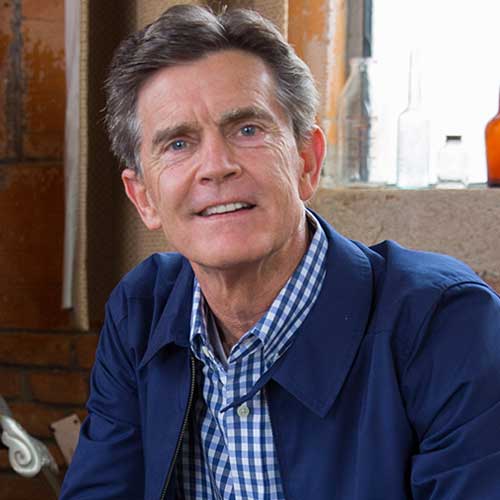 Written By
Chip Ingram
Founder & Teaching Pastor, Living on the Edge
Chip Ingram is the CEO and teaching pastor of Living on the Edge, an international teaching and discipleship ministry. A pastor for over thirty years, Chip has a unique ability to communicate truth and challenge people to live out their faith. He is the author of many books, including The Real God, Culture Shock and The Real Heaven. Chip and his wife, Theresa, have four grown children and twelve grandchildren and live in California.
More Articles by Chip