Think about it. You can say, "I love pizza," "I love God," and "Babe, I love you." I'm pretty sure that all that doesn't mean the same thing!
If you're dating and things are getting serious, how do you know if you're in love? If you've been married a while and life is a little rocky, how do you know if you're still in love?
Well, to answer the question you first have to know what love really is! Sounds simple, doesn't it? Of course it's not. But here's a good place to start.
Let's talk about the three types of love.
First, there's eros love. This is need-based love. Physical attraction kind of love. To be passionate about, even intoxicated with, someone. You probably guessed that we get "erotic" from this word.
Within the foundation and safety of marriage, God wants husbands and wives to enjoy one another physically. In fact, eros love is necessary for a healthy marriage! Read what King Solomon — the wisest man who ever lived — says about it in Proverbs 5:15-19.
But eros love doesn't sustain a relationship over time. Think of kindling saturated by starter fluid. Light it and bam! That fire will flare hot and fast! But then it dies down. It won't keep you warm and it's not sustainable. Physical love is like that.
That's why we need phileo love. This is the devoted, companionship type of love. Romans 12:9-13 suggests phileo love is true community. Grinding out life as a couple. Paying bills together. Sharing activities. This is walking around the mall — guys, even if you don't want to — or watching a ball game — ladies, even if you don't want to. It's watching an old movie snuggling on the sofa with some popcorn. Best-friends-kind-of love.
Lastly, there's agape love. This kind of love is giving, even if you get nothing in return. It's helping a person become better, more mature, more godly.
1 Corinthians 13:4-8 sums it up well."[Agape] love is patient, love is kind. It does not envy, it does not boast, it is not proud. It does not dishonor others, it is not self-seeking, it is not easily angered, it keeps no record of wrongs. [Agape] love does not delight in evil but rejoices with the truth. It always protects, always trusts, always hopes, always perseveres. [Agape] love never fails."
And here's another key thing: agape energizes the other two kinds of loves.
It's a wife saying, "It's been such a rough day and the last thing I feel like doing is being affectionate. But my husband needs some eros love, so I'm going to meet his need, not mine." It's a husband saying, "The NBA playoffs are on and I haven't finished checking my email … But my wife needs some phileo love, so I'm going to go give her a hug and have a conversation with her."
You know there are plenty of moments in a relationship when you don't have what it takes to meet the needs of your partner. And maybe at that moment you really don't want to. But because you're committed, you choose to love — by drawing on the powerful love of God.
That's true love. And that is what produces a loving and lasting relationship.
For more information on this topic, continue to listen to Chip's series "Love, Sex and Lasting Relationships," as well as "Experiencing God's Dream for Your Marriage."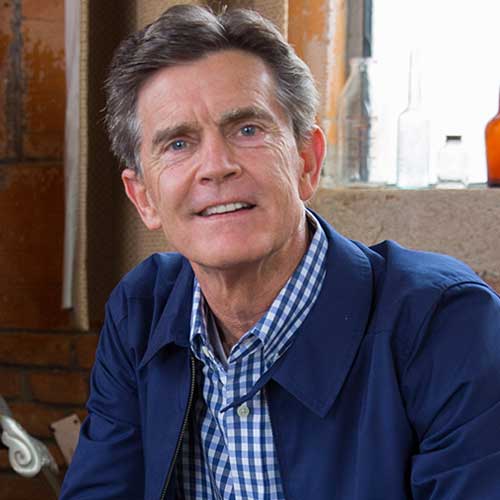 Written By
Chip Ingram
Founder & Teaching Pastor, Living on the Edge
Chip Ingram is the CEO and teaching pastor of Living on the Edge, an international teaching and discipleship ministry. A pastor for over thirty years, Chip has a unique ability to communicate truth and challenge people to live out their faith. He is the author of many books, including The Real God, Culture Shock and The Real Heaven. Chip and his wife, Theresa, have four grown children and twelve grandchildren and live in California.
More Articles by Chip