"If we really love each other, then sex is sanctified."
"As long as two people are totally committed, you don't have to be married to have sex."
"If I give in and have sex, it'll keep the relationship alive."
Sound familiar?
As a pastor for over 30 years, I've heard sayings like these countless times. I've heard them from men, women, and people of all ages and all backgrounds.
And what I've come to realize is that most of us don't know the difference between love and sex.  
Here's why this is so detrimental:
When we fail to understand the difference between love and sex, we are doomed to failure in both our relationships, and our sexuality.
God wants us to know the difference between the two. He wants us to know that sex isn't dirty; it's not bad. And that sex is His gift to express intimacy — at a level that words can't comprehend.
But every time we give it away where there's not true love, commitment andintimacy, our capacity to have intimacy is reduced.
Sex was meant to bond two people at the soul, the heart, the emotions, and the mind. It is a wonderful, supernatural, gift from our Creator. So when something so holy is used lightly, it produces pain, and chaos.
In Ephesians 5:1-4, the Apostle Paul gives us some information that is the clearest, most profound message about what God really thinks about sex and love.
Follow God's example, therefore, as dearly loved children and walk in the way of love just as Christ loved us…
What does it mean to "walk in the way of love"?
When we walk in love it means that we refuse to take, exploit, cheapen, defraud, or substitute sexual activity for genuine love, and authentic intimacy. It means that we are giving, caring, and unselfish.
It also means we live a sexually pure lifestyle.
But among you there must not be even a hint of sexual immorality, or of any kind of impurity, or of greed, because these are improper for God's holy people.Nor should there be obscenity, foolish talk or coarse joking, which are out of place, but rather thanksgiving.
God is saying, "Don't allow sexual immorality, impurity, greed, and obscenity in your speech and in your thoughts. And don't be involved in a relationship, an activity, or even a place that takes you there."
Why does God sound so black and white when it comes to sex?
Because our Creator knows that sexual impurity in our mind, speech, body, and behavior destroys relationships.
God wants us to be pure because every time we begin to fulfill sexual satisfaction – even mentally – apart from one man and one woman in commitment, we reduce our capacity for love and intimacy.
Love is about commitment. And sex, inside the boundaries of marriage, in the right way, with the right person, is one of the greatest gifts fromGod.
God's heart is saying, "You're my child. I've got better. I've got deeper. I've got richer. Don't accept anything less!"
For more information on this topic, take a look at Chip's series Love, Sex and Lasting Relationships, as well as God's Boundaries for Abundant Living, and Transformed: The Miracle of Life Change.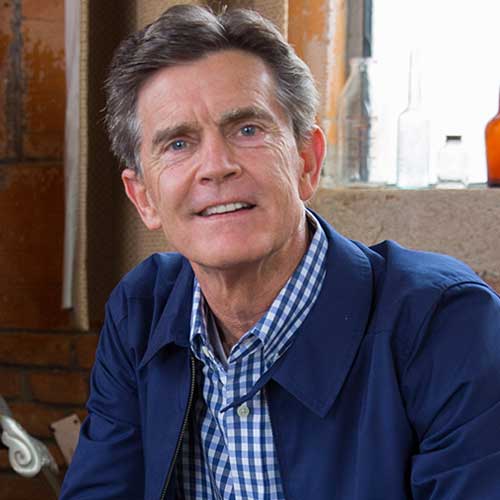 Written By
Chip Ingram
Founder & Teaching Pastor, Living on the Edge
Chip Ingram is the CEO and teaching pastor of Living on the Edge, an international teaching and discipleship ministry. A pastor for over thirty years, Chip has a unique ability to communicate truth and challenge people to live out their faith. He is the author of many books, including The Real God, Culture Shock and The Real Heaven. Chip and his wife, Theresa, have four grown children and twelve grandchildren and live in California.
More Articles by Chip