Therefore do not be partakers with them;for you were formerly darkness, but now you are Light in the Lord; walk as children of Light (for the fruit of the Light consists in all goodness and righteousness and truth), trying to learn what is pleasing to the Lord. (Ephesians 5:7-10)
As believers, "children of Light," we're instructed to live differently from the rest of the world. Yet the average Christian in America does not live much different, or any different, than the average non-Christian – especially in the area of sexual purity.
For instance, most of us believe intellectually that sex before marriage is wrong, but when it comes down to their actions, our lifestyles tells a different story. We find ourselves giving in to second-rate sex – living with our boyfriend/girlfriend, having casual sex, or viewing pornography on a regular basis.
We may sincerely want to please God, but we find ourselves stuck in a familiar sin cycle. We believe one thing, but then engage in our sinful behavior, followed by telling God how sorry we are, only to do it all over again.
Many of us wonder: Is it even possible to have sexual purity? How can we break out of the cycle of sexual sin?
Sexual purity demands a game plan. Here are four specific ways to develop a game plan:
Develop convictions. There's a difference between having a belief and having a conviction. A belief is something you agree with. But a conviction is something you believe to the point that you act on it. You may say that you believe that sex before marriage is wrong, according to God's Word, but not live it out. On the other hand, if you had conviction might say, "I don't care what other people think of me. Under pressure, I will do what's right according to God's Word."
Ponder the consequences. Fear can be a legitimate and healthy motivation for delayed gratification. Think about how when you're involved in sexual immorality it will break your fellowship with God, crush your emotions, harm to your body, and may even ruin a relationship, etc.
Make pre-decisions. Advanced decision-making is an absolute necessity for sexual purity. If you try to make the decision about sexual purity in the heat of the battle, you will fail, every time. Don't wait until 2:30 in the morning when you're laying down and watching a movie with someone you're attracted to. Decide ahead of time: Whom will you date? What are your boundaries? Which kind of TV shows, Internet sites and movies will you view?
Get accountability. Ask others to help you keep your commitment to God. All of us need to have people who we can really trust and be vulnerable and open with. These are also people that have been through similar struggles and have had victory.
If you long for a loving relationship in your life, but struggle with having sexual purity, I'd encourage you to take a moment right now and start with making a conviction before the Lord.
Living a life of sexual purity might be difficult, but the payoff is worth it! Instead of sex-rate sex, you'll get the awesome reward of genuine love.
For more information on this topic, take a look at Chip's series Love, Sex and Lasting Relationships, as well as God's Boundaries for Abundant Living, and Transformed: The Miracle of Life Change.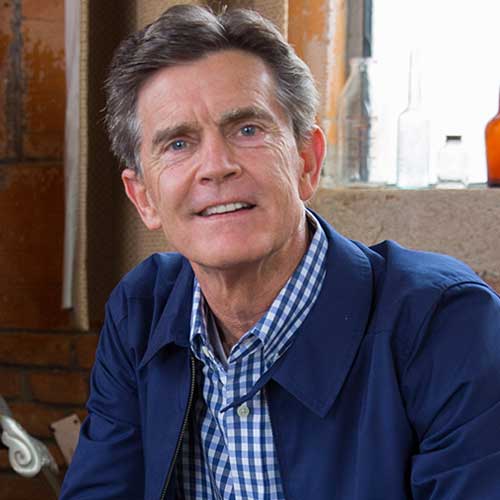 Written By
Chip Ingram
Founder & Teaching Pastor, Living on the Edge
Chip Ingram is the CEO and teaching pastor of Living on the Edge, an international teaching and discipleship ministry. A pastor for over thirty years, Chip has a unique ability to communicate truth and challenge people to live out their faith. He is the author of many books, including The Real God, Culture Shock and The Real Heaven. Chip and his wife, Theresa, have four grown children and twelve grandchildren and live in California.
More Articles by Chip