In John 5, Jesus visits a place in Jerusalem called the pool of Bethesda. The urban legend around it is that when its water mysteriously stirs (maybe by an angel), the first person into the water gets healed.
A paralyzed man has been lying around the pool for 38 years. Think about that.
This person has forgotten what it's like to be whole. He's forgotten what it's like to be independent and to work and dream and plan for the future. He is used to be hopeless.
He explains to Jesus, "I have no one to put me into the pool when the water bubbles up. Someone else always gets there ahead of me" (John 5:7).
Jesus asks him, Do you want to get well? That might seems like a dumb question. Duh, of course he wants to get well. But does he?
Jesus told him, "Stand up, pick up your mat, and walk!" Instantly, the man was healed! He rolled up his sleeping mat and began walking (John 5:8-9).
All of us have sins we're used to. We're comfortable in them. If we were to let God wipe them clean, our lives would change – a lot! Do we want to be healed?
Jesus in this chapter uses the healing of the invalid as a way to confront the religious ruling party, the Pharisees. The healing occurs on the Sabbath, which was supposed to be kept absolutely holy. Jesus claims the right to break the Sabboth rules because, He said, "My Father is always working, and so am I" (John 5:17). That infuriates the Pharisees, who try to find a way to destroy Him.
Jesus makes the case that He is the Son of God, the Judge of the World, and its Savior.
I tell you the truth, those who listen to my message and believe in God who sent me have eternal life. They will never be condemned for their sins, but they have already passed from death into life (John 5:24).
Today may be the day that you hear Jesus's voice saying, Do you want to be spiritually healed?
Will you take up your mat and follow Him?
The paralyzed man's physical condition was hopeless. It seems so obvious that he would say yes to getting healed, right?
But his spiritual condition was hopeless too, as Jesus reminded him in the temple later. And without Christ, so is your condition and my condition. We are helpless to save ourselves. No matter how we try, how smart we are, how much knowledge and righteous living we have, we cannot save ourselves.
Our response must be "I need help." Today is the day. Whatever it is you're facing, you have hope through the power and grace and love of Jesus Christ, the Savior.
For more information on this topic, take a look at Chip's series, "The Real God."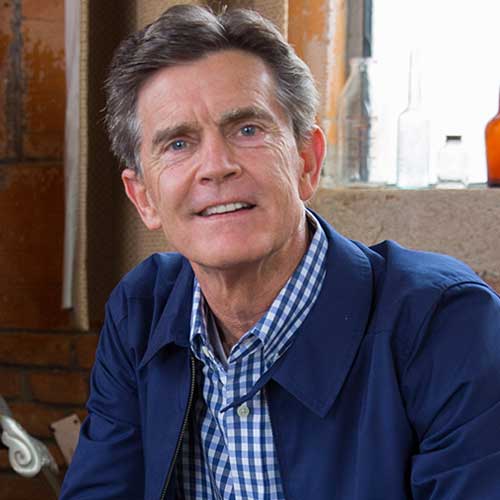 Written By
Chip Ingram
Founder & Teaching Pastor, Living on the Edge
Chip Ingram is the CEO and teaching pastor of Living on the Edge, an international teaching and discipleship ministry. A pastor for over thirty years, Chip has a unique ability to communicate truth and challenge people to live out their faith. He is the author of many books, including The Real God, Culture Shock and The Real Heaven. Chip and his wife, Theresa, have four grown children and twelve grandchildren and live in California.
More Articles by Chip