Have you ever wondered why Jesus did miracles while on earth? He made miraculous things happen — some big and some small. Why?
In the sixth chapter of the gospel of John, we read about two of Jesus's most well known miracles. They were dramatic and astonishing. What was Jesus trying to accomplish?
I think the first one — the feeding of the 5,000 — may be the most important miracle of Jesus's earthly ministry, apart from His resurrection.
"Jesus then took the loaves, gave thanks, and distributed to those who were seated as much as they wanted. He did the same with the fish. When they had all had enough to eat, he said to his disciples, 'Gather the pieces that are left over. Let nothing be wasted.' So they gathered them and filled twelve baskets'." (John 6:11-12)
The 5,000 actually were only the men in the crowd. Counting women and children, there were probably more like 15,000 or 20,000. After the feeding, the Bible says everyone had enough to eat. Not only that: There were leftovers enough to fill 12 baskets.
These needy people were utterly amazed, as you and I would be! The conviction swept through the crowd that Jesus was the prophet Moses had predicted, and they mobilized to make Jesus their leader — a revolutionary messiah who would get rid of the Romans and make their lives easier and more fulfilling.
Jesus wisely knew their thinking and slipped away to pray. Before He did that, He sent His disciples off to a safe spot. That set up the second miracle: Jesus walking on water.
The disciples were trying to cross the Sea of Galilee at night by boat. They were experienced fishermen, yet a terrible squall kept them them in terror and turmoil and they were getting nowhere.
Into the scene walks Jesus, literally, on the water.
"A strong wind was blowing and the waters grew rough. When they had rowed about three or four miles, they saw Jesus approaching the boat, walking on the water; and they were frightened. But he said to them, 'It is I; don't be afraid'." (John 6:18-20)
AUTHENTICATING AND REVEALING
So what can we learn from these two very different miracles?
Miracles have clear and important functions. It's not to become our spiritual vending machine, popping out whatever it is we put an order in for. Jesus told the demanding crowd that chased him,
Yet He does it with grace and compassion. He wants them to know and follow Him because of who He is, not what gifts He can shower they with.
Then He shows the disciples why He did the miracles — and why He still does miracles, even today:
To authenticate His identity. He is God.
To highlight His teaching. It's truth that changes everything.
To reveal His heart of compassion and empathy.
And to reveal His power. He is God.
DEMANDING IS NOT FOLLOWING
Do you seek miraculous proof that God is who you say He is? Do you serve Him with a wish list of things you want fixed in your life, and then demand He do what you expect? That's not following Jesus.
You can't follow someone unless you can trust them. And you can only trust people who you can believe their word, they have the power to do what they say they can do, and you can only trust them if you really know they care about you.
When He saw the large and hungry horde, He felt compassion and He took what meager resources were available and He blessed them behind imagination. We can bring our meager resources to Him, and He will multiply them for His glory.
When He saw the disciples panicking on the stormy Sea of Tiberious, He felt compassion and He went to them. If we invite Jesus into the storms of our lives, He will rescue us.
Next time you ask God for a miracle, a true miracle, ask yourself why. Why do you want it? The answer could amaze you.
For more on this and related topics, see Chip's series "The Real God."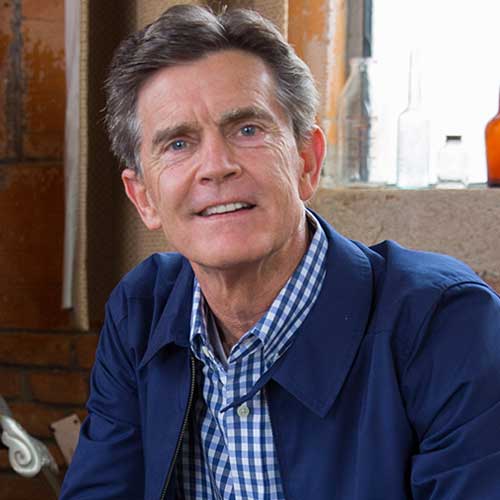 Written By
Chip Ingram
Founder & Teaching Pastor, Living on the Edge
Chip Ingram is the CEO and teaching pastor of Living on the Edge, an international teaching and discipleship ministry. A pastor for over thirty years, Chip has a unique ability to communicate truth and challenge people to live out their faith. He is the author of many books, including The Real God, Culture Shock and The Real Heaven. Chip and his wife, Theresa, have four grown children and twelve grandchildren and live in California.
More Articles by Chip