When I was a very young pastor, a man came to me for counseling and said, "My wife met some guy at the gym and she told me that she has fallen in love. Even though she knows it's wrong, she's leaving me for that guy. And says she still loves me…"
I think most of us would agree that doesn't very loving! Surely, love is more than a positive, emotional connection or feeling. I think we'd also agree that there seems to be a connection between love and action — and with God, the connection between love and obedience.
On the night before Jesus' death, he told his disciples:
"If you love me, keep my commands. Whoever has my commands and keeps them is the one who loves me. The one who loves me will be loved by my Father, and I too will love them and show myself to them." (John 14:15, 21)
Jesus makes it clear that if we truly love Him then we will show it by obeying His commands — to love Him and others, and to show the world what God is like.
This kind of obedience to God isn't just some external act where we strive to "do the right thing" or somehow earn His favor. It should flow out of love, never guilt or outward performance.
But, why does God require our obedience if we love Him?
Obedience is the organ through which intimacy with God is obtained.
Even Jesus connects His love for the Father through His submission and obedience to the Father's will. He… for the joy set before him… endured the cross (Hebrews 12:2) Jesus obeyed the Father and willingly chose to go to the cross. Why? — Because He loves us and wants the world to know the Father's love.
Today, Christ is inviting each of us to love Him through our obedience to Him. This doesn't mean that we won't struggle with our temptation to sin, but we are able make different choices through the power of the Holy Spirit.
Loving God through our obedience might mean we choose not to leave our spouse, or look at porn, or sever relationships. It also means we will show up and honor God when we say we will.
What about you?
Is there an area of your life where you still need to obey God? Has He asked you to forgive someone, like your dad, ex spouse, friend, or business partner? Has he asked you to stop sinning in some way?
He wants you to respond to the area that He has put His finger on because He loves you. If you do take a baby step, He will manifest and make Himself known. There will be more power, and there will be more joy.
Will you be afraid? Yes! Obedience to God requires faith and courage — and usually help.
But we can take heart because Jesus says:
"…the Advocate, the Holy Spirit, whom the Father will send in my name, will teach you all things and will remind you of everything I have said to you. Peace I leave with you; my peace I give you. I do not give to you as the world gives. Do not let your hearts be troubled and do not be afraid. (v. 26-27)
To further explore this topic, take a look at Chip's series, "Jesus Unfiltered: Love" or "The Real God."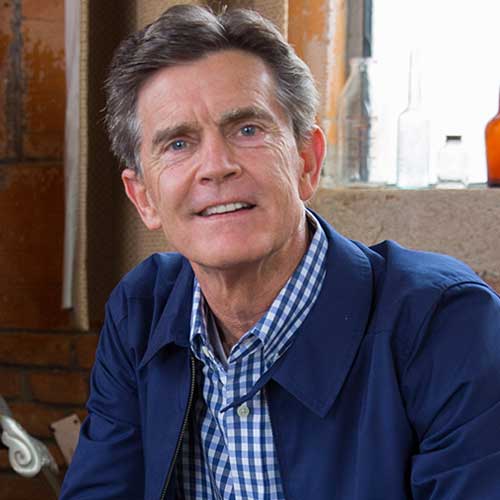 Written By
Chip Ingram
Founder & Teaching Pastor, Living on the Edge
Chip Ingram is the CEO and teaching pastor of Living on the Edge, an international teaching and discipleship ministry. A pastor for over thirty years, Chip has a unique ability to communicate truth and challenge people to live out their faith. He is the author of many books, including The Real God, Culture Shock and The Real Heaven. Chip and his wife, Theresa, have four grown children and twelve grandchildren and live in California.
More Articles by Chip