How do you envision God? Take a moment and think about that.
A.W. Tozer, an American pastor and author from the 1900s, wrote something that once stopped me in my tracks. He said that what comes to mind when you think about God is the most important thing about you.
Why is that true? Because we are designed to seek God. How we picture Him affects how we seek Him — and whether we find Him. And that affects every aspect of our lives.
How you view yourself, how you pray, how you relate to others, how you perceive the future — every relationship, every decision will be rooted in how do you mentally perceive God.
And here's what you need to know: All of us are off! You have a distorted picture of God. I have a distorted picture of God.
Your family of origin, your childhood, your personality, your life experiences, the good and bad influences on your life — all these things shape (mis-shape) the vision of God you have in your head right now.
How off are we? First: we forget that God is not like us.
That may sound obvious. But we get bogged down in life and forget. We envision a kind old man or loving grandma, or a cosmic cop, or a remote creator. Whatever is in your thoughts right now, it's way off, because God is in a category all by Himself. Catch a reminder of God's magnitude in Isaiah 40.
"Who has measured the waters in the hollow of his hand, or with the breadth of his hand marked off the heavens? Who has held the dust of the earth in a basket, or weighed the mountains on the scales and the hills in a balance? Who can fathom the Spirit of the Lord, or instruct the Lord as his counselor? Whom did the Lord consult to enlighten him, and who taught him the right way? Who was it that taught him knowledge, or showed him the path of understanding?" (Isaiah 40:12-14).
Second, we believe in a God we can control.
Left to ourselves, we tend to reduce God to manageable terms. I want a God that I can see. I want a God that I can control. I want a God that I can tame and manipulate. And that's not the God of the Bible.
There's nothing wrong in asking God to help in the small details of life. That parking space. A new job. A  twisted ankle. But He's infinitely so much more than that!
Remember what the Apostle Paul prayed in Ephesians 3:17-19:
And I pray that you, being rooted and established in love, may have power, together with all the Lord's holy people, to grasp how wide and long and high and deep is the love of Christ, and to know this love that surpasses knowledge—that you may be filled to the measure of all the fullness of God.
Third, God can only be known as He reveals Himself to us.
This is foundational and crucial. God has shown Himself to all of humankind through His creation, through His Word, and through His Son Jesus Christ, the exact image of the Father.
"For in Christ all the fullness of the Deity lives in bodily form, and in Christ you have been brought to fullness" (Colossians 2:9).
Praise to God that He loves us so much that He is actively seeking US. The God that's in your head right now is too small. Look to His revelation today, and embrace who He really is!
Oh, the depth of the riches of the wisdom and knowledge of God! How unsearchable his judgments, and his paths beyond tracing out! "Who has known the mind of the Lord? Or who has been his counselor?" "Who has ever given to God, that God should repay them?" For from him and through him and for him are all things. To him be the glory forever! Amen" (Romans 11:33-35).
For more information about this topic, check out Chip's series The Real God.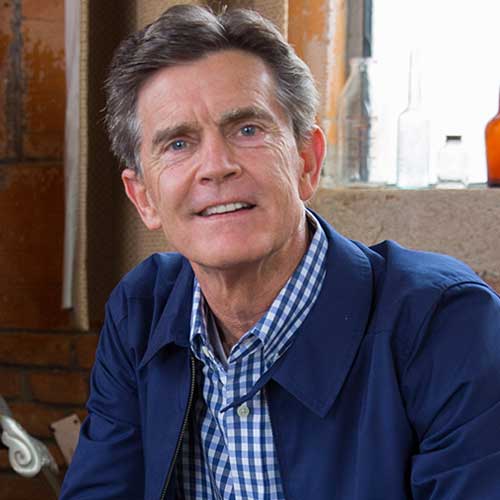 Written By
Chip Ingram
Founder & Teaching Pastor, Living on the Edge
Chip Ingram is the CEO and teaching pastor of Living on the Edge, an international teaching and discipleship ministry. A pastor for over thirty years, Chip has a unique ability to communicate truth and challenge people to live out their faith. He is the author of many books, including The Real God, Culture Shock and The Real Heaven. Chip and his wife, Theresa, have four grown children and twelve grandchildren and live in California.
More Articles by Chip