A long time ago — way back in 2013 — the Oxford English Dictionary added this word to its hallowed pages: FOMO.
Know what it stands for? You probably do, even if you don't realize it. "Fear of missing out."
FOMO is being anxious that others are experiencing something cool and you're not. It drives you to keep up, to measure up, to prove that you're "with it." Otherwise, you're invisible.
Have you checked your Facebook page in the last few minutes? Your Twitter account? Smartphone texting? WhatsApp? Messenger? Instagram? Pinterest?
Social media may have exaggerated FOMO, but it's not a new phenomenon. In fact, FOMO is how Satan deceived Eve! "God's holding out on you, you know," he whispered. "You can't trust God —you need to know what's really going on and create your own life!"
Here's the root of it: the thought that God does not have your best interest at heart. That He really isn't essentially good.
If goodness isn't God's basic nature, then you can't count on Him. All your significance, your security, your sense of self-worth, can only be established by chasing the latest cool thing or achievement or relationship.
That's not what the Bible teaches. Not only is God good, He is the standard of all goodness.
Here's a Snapchat-like scene that illustrates it. Moses had an amazing relationship with God, and he made an outrageous request of Him. "Show me your glory" (Exodus 33:18).
In reply God said He would "cause all my goodness to pass in front of you" (Exodus 33:19).
God's glory is His goodness. Out of that comes His love, His forgiveness, His kindness.
A theologian named J.I. Packer wrote that at the heart of God's goodness is generosity. He wants us to have what we need to be happy.
Do you think of God as generous? Does He want you to be happy? Or do you think of Him with crossed arms, inventorying all the things He disapproves of about you?
True, sometimes God's goodness isn't easy to bear. Like a loving parent who doesn't always say "yes," God disciplines every son, every daughter He loves. That's you and me. But that discipline guides and shapes us into happy people —if we let it.
Today, then, think about all the good things in your life. Count the little things too: the sunset, a child's laughter, your ability to smile. Remember, "every good and perfect gift is from above, coming down from the Father of the heavenly lights, who does not change like shifting shadows" (James 1:17).
And claim this verse as foundational to all you believe about God:
"For the Lord God is a sun and shield;  the Lord bestows favor and honor; no good thing does he withhold from those whose walk is blameless" (Psalm 84:11).

For more information about this topic, check out Chip's series The Real God.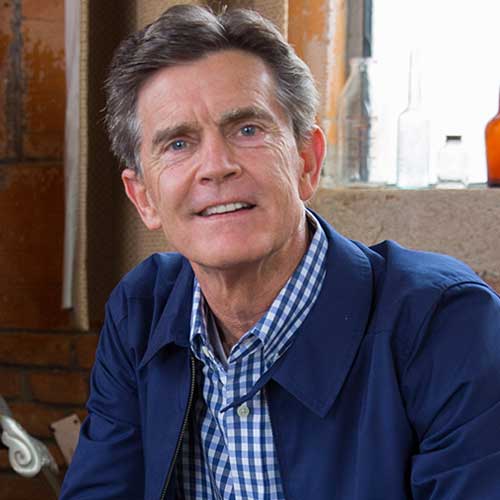 Written By
Chip Ingram
Founder & Teaching Pastor, Living on the Edge
Chip Ingram is the CEO and teaching pastor of Living on the Edge, an international teaching and discipleship ministry. A pastor for over thirty years, Chip has a unique ability to communicate truth and challenge people to live out their faith. He is the author of many books, including The Real God, Culture Shock and The Real Heaven. Chip and his wife, Theresa, have four grown children and twelve grandchildren and live in California.
More Articles by Chip