There is so much suffering in the world that appears meaningless, isn't there? When droughts cause starvation, governments commit genocide, children are shot at school, or loved ones face disease, we may wonder if God really is good and just.
Let me say that, this side of heaven, you won't get any nice and easy, cookie-cutter answers to why God allows suffering. But the Bible does share some reasons why bad things happen.
One possibility is what I call "just suffering." It's the result of our own sin and poor choices. A second possibility is because we live in a fallen world. Dams break and flood; thieves steal; bodies age and die.
A third option is because of doing good in the fallen world, and being attacked because of it. Ephesians 6:10-12 talks about this. Verse 12 says,
"For our struggle is not against flesh and blood, but against the rulers, against the authorities, against the powers of this dark world and against the spiritual forces of evil in the heavenly realms."
How does God want us to act when we see suffering or when we personally suffer?
It's easy to get "stuck," isn't it? You have probably had some experiences when you felt hijacked or even paralyzed in reaction to a painful event in your life that seemed so unfair, so unjust. You may have questioned your beliefs. Maybe you kept going to church and reading the Bible and praying perfunctorily, but the joy was gone.
This is a hard thing to say, but if your expectations are that a good God is going to make everything come out the way you think it should, you will be disappointed the rest of your life.
Remember that God is not a self-help genie who exists to do your bidding and make you happy. This is His creation, His plan, His agenda. Until we understand what God is up to in the world, we will never understand what He's up to in our world. Did you get that?
What is He up to? Saving His children so they'll grow to maturity, and helping mature people reproduce their lives among their community. If you're a follower of Christ, you're part of this big plan!
We all look for some silver bullet, something that takes away all the suffering. Instead, we need to see that it's a way through which God can reveal His love and power. It's a way through which we can have an intimate relationship with God and bring glory to Him.
"The Lord is close to the brokenhearted and saves those who are crushed in spirit" (Psalm 34:18).
The next time you personally are suffering, embrace the opportunity to become close to Jesus. Because you become like the persons you hang with. And in your suffering when He's with you, you become like Him.
To explore this topic more in-depth, take a look at the series, "Unstuck."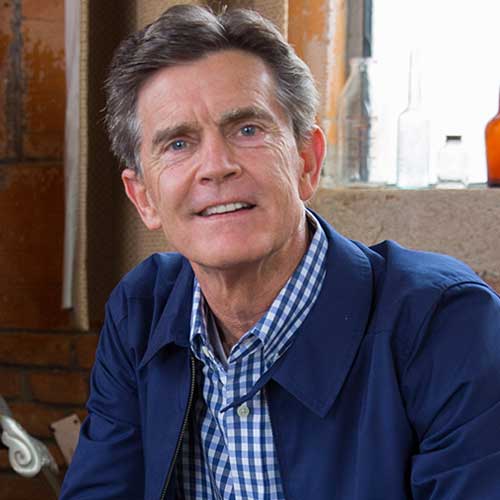 Written By
Chip Ingram
Founder & Teaching Pastor, Living on the Edge
Chip Ingram is the CEO and teaching pastor of Living on the Edge, an international teaching and discipleship ministry. A pastor for over thirty years, Chip has a unique ability to communicate truth and challenge people to live out their faith. He is the author of many books, including The Real God, Culture Shock and The Real Heaven. Chip and his wife, Theresa, have four grown children and twelve grandchildren and live in California.
More Articles by Chip