Charles Kettering once said, "Every father should remember one day his son will follow his example, not his advice." As we near Father's Day, the Living on the Edge team paused to reflect on the examples of our fathers and how they impacted our lives as well as lessons we have learned in our own parenting journeys.
Fathers Can Break the Cycle: With God's help, it is possible to break generational cycles and launch new spiritual legacies for your family.
"My father had a pretty rough upbringing. He lost his mom at a very young age, wasn't able to finish school, and he was surrounded by bad influences. Despite this, God had bigger plans for his life. He accepted Jesus at the age of 18, and fast forward to today, he is now a pastor who loves and serves with all of his heart for the Kingdom of God," says Uadani. "I am so fortunate to have a father who led me in the Word of God, loved me, cared for me, sacrificed so much for our family, and was always present. And even though I'm all grown up, I am still Daddy's little girl, and I'm so thankful for his life."
Fathers Do Not Have to Be Perfect: Our culture elevates the importance of perfection, but it's an unattainable goal. However, with God's help, it is possible to live and lead with humility and a commitment to learn through the mistakes – always pointing our children back to the only perfect Father.
"One of the main lessons I've learned as a father is that it's okay for your kids to see you fail. In fact, their lives will be all the better for it," says Todd. "It makes you a real person in their eyes, and when they inevitably arrive at their own failures, they'll have seen their dad walk that road before them. Even greater, when they watch the Lord work in their father's life and bring him to a place of restoration, they will realize that God can do exactly the same for them."
Fathers Share Wisdom: As we go through life, we gain insight, and that is meant to be shared. A simple truth can become the cornerstone in a son or daughter's life.
"One thing my dad always taught me was 'keep the main thing the main thing.' This resonates with me as I can try to figure out a million things at once or exaggerate a situation thinking of the worst-case scenario. That, more than anywhere else in my life, resonates in my spiritual life," says Bianca. "It's okay to do things for God and to spend time building relationships with people and all of these wonderful things, but I can sometimes see a huge stop sign and my Father saying to me in my dad's voice, 'Bianca, keep the main thing the main thing. Spend some time talking to me. Learn of me. I love you.' I'm very thankful for that lesson learned."
Fathers Model God's Love: Our culture often distorts masculinity, minimizing the importance of loving in a selfless manner. Yet with God's help, fathers can lead the way in love – a love that exemplifies 1 Corinthians 13.
"Regarding relationships and marriage, my dad said, 'You don't love in order to commit. You commit to love.' That has never left me and completely made 1 Corinthians 13 make sense to me as a teenager," says Joey.
When you think of your father or those who've made a fatherly investment in your life, what are the lessons you have learned? If you have the opportunity, take time to say thanks to those who have invested in you and to live out the lessons you have learned in your own life this week.
Read more: 4 Inspired Portraits Revealing the Roles of Faithful Fathers
To find out more ways you can be intentional in your parenting, check out the series entitled Intentional Parenting.
Read Chip's book, Portrait of a Father here.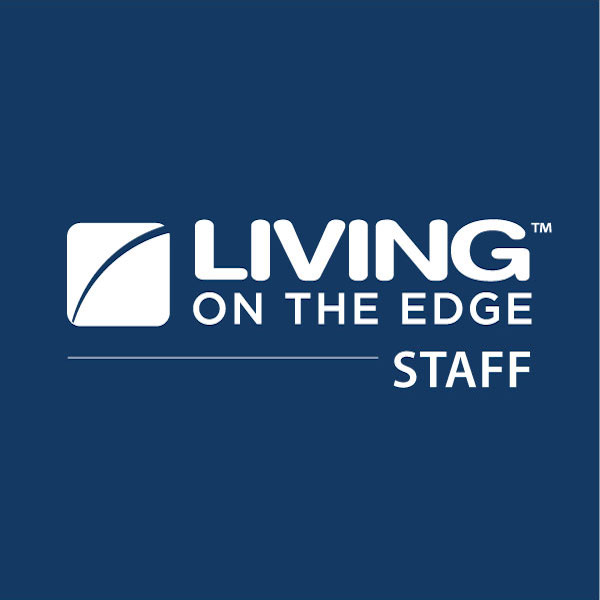 Written By
Staff Writers
Our team of writers is committed to bringing you life-changing content to help you become a Romans 12 Christian.
More Articles by Staff