It's a fallen world. This means that the question isn't, "Will we go through difficult times?" The right questions is, "How will we go through them?"
Will we go through our crisis alone? Will we act like everything is okay? Will we be crushed under its weight? Will we give up in despair? Will we become bitter and resentful toward God and other people?
Or in our times of greatest crisis, will we experience the peace and the power of God in ways beyond our wildest dreams?
That's God's desire.
So what does it really mean for God to show up when we go through the most difficult times … when we need Him the most?
Psalm 23 describes what it looks like when God shows up for us:
The Lord is my shepherd, I lack nothing. He makes me lie down in green pastures, he leads me beside quiet waters, he refreshes my soul. He guides me along the right paths for his name's sake. Even though I walk through the darkest valley, I will fear no evil, for you are with me; your rod and your staff they comfort me. (Psalm 23:1-4)
When most of us read this psalm we think, "Oh, isn't it beautiful? What nice poetry. Doesn't it have a nice message?" It's one of those familiar passages of Scripture that if we're not careful, we'll just kind of nod our head and say, "Oh, yes, the Lord is my shepherd."
But what does that really mean?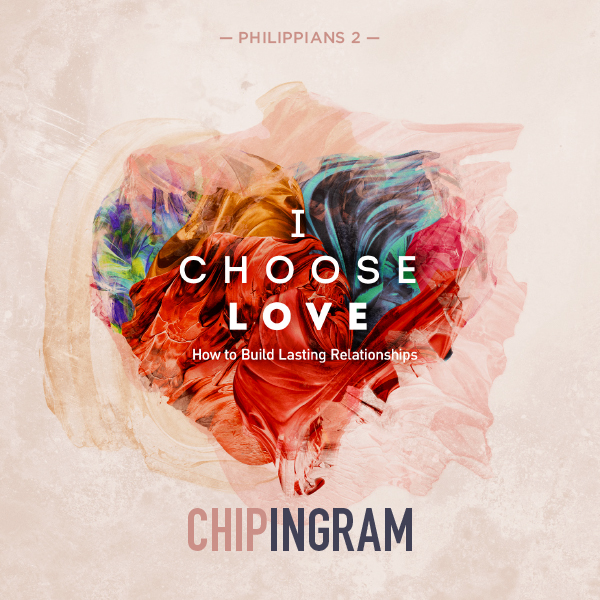 Current Series
How to Build Lasting Relationships
It's one of Jesus's final commands, but loving other people doesn't come naturally, and it's not always easy.
Free MP3
Listen Now
Written as a metaphor for its original Hebrew audience, Psalm 23 painted the perfect picture of a believer's relationship with God. In it, we are the sheep and God is our shepherd. The problem is, for those of us who are now living in the 21stcentury and in western culture, we don't know a whole lot about sheep or shepherds.
What's a sheep like?
The interesting thing about sheep is that they cannot find food or water on their own. Unlike deer or rabbits, sheep, if left to themselves, sheep will stay in one place and eat the grass until they eat all the roots and ruin the land. Unless someone guides or leads them, they'll die.
Sheep are also easily frightened. They're even afraid of a stream if it has any sound to it. That's why a good shepherd will often dam up a stream and create a hole or a quiet place where he can lead and guide the sheep where they should go to drink.
What's a shepherd like?
A shepherd's job is to protect and lead the sheep. He has a rod to help him ward off the wild animals and a staff to help lift the sheep up and pull them out of ravines when they get lost.
Just as a shepherd takes care of his sheep, so the Lord looks after us. The first statement in the psalm is one of absolute confidence. David, the psalmist, says, "I lack nothing." Why? Because his shepherd provides all his needs.
God restores us.
As your Good Shepherd, the almighty powerful God is committed to meeting your physical needs, your psychological or emotional needs, and your spiritual needs. He may not necessarily meet our wants or our agendas. But He considers our deepest needs as well as our deepest hurts, and He restores. He puts our broken lives back together. He gives grace. He holds us up with an invisible hand.
God guides us.
Then, David goes on to say, "He leads me beside quiet waters, He refreshes my soul. He guides me along the right paths for his name's sake."
A woman who attends my church recently shared her testimony about experiencing breast cancer. Her initial prayer was, "God, I found out I have breast cancer. It's very rare, and I'm very afraid. Heal me completely, and I'll go all over the world and tell people about how great You are." That's a wonderful prayer, and God may choose to answer it in miraculous ways. Or He may choose to take her through the process.
Eventually, her testimony was that in the midst of her battle with cancer, there was a green pasture. There were quiet waters. There was sustenance, not only to her physical body but also in her soul.
God's promise for us is this – when we bring our life underneath the leadership of our Shepherd, He'll meet all of our needs.  
Maybe not our way and maybe not in our time – He may do a lot in us before He does something through us – but He promises to meet us.
To learn more about meeting God in the middle of your most difficult moments, check out Chip's audio series, Finding God When You Need Him Most.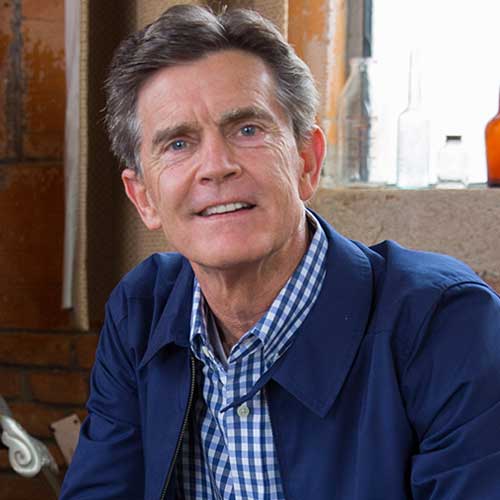 Written By
Chip Ingram
Founder & Teaching Pastor, Living on the Edge
Chip Ingram is the CEO and teaching pastor of Living on the Edge, an international teaching and discipleship ministry. A pastor for over thirty years, Chip has a unique ability to communicate truth and challenge people to live out their faith. He is the author of many books, including The Real God, Culture Shock and The Real Heaven. Chip and his wife, Theresa, have four grown children and twelve grandchildren and live in California.
More Articles by Chip