Anyone engaged in fighting the invisible war against Satan and his demons has, as a member of the body of Christ, a very powerful secret weapon. And many don't recognize it. What secret weapon? Intercessory prayer.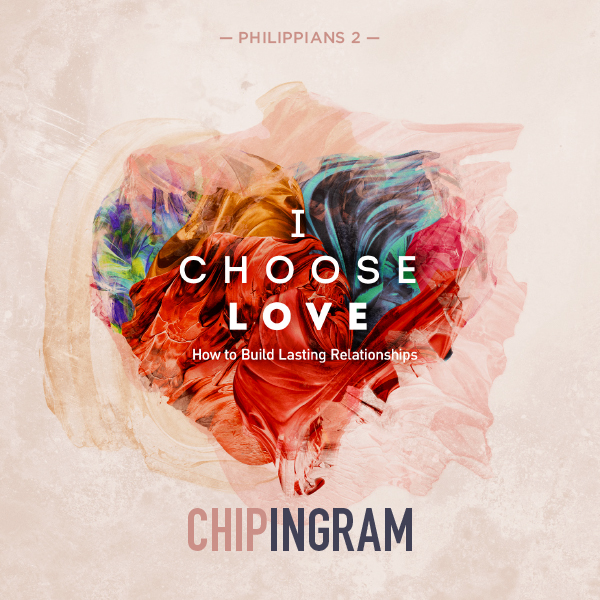 Current Series
How to Build Lasting Relationships
It's one of Jesus's final commands, but loving other people doesn't come naturally, and it's not always easy.
Free MP3
Listen Now
This type of prayer is the act of praying for someone other than ourselves. To intercede on their behalf. God calls us to be members of one body—to support and encourage each other and serve the world together. Your walk with God, therefore, is both individual and within the context of community, the church. The apostle Paul writes about it in Ephesians 6:18:
"Pray in the Spirit on all occasions with all kinds of prayers and requests. With this in mind, be alert and always keep on praying for all the Lord's people."
Paul repeats this in a letter to his protégé Timothy:
"I urge, then, first of all, that petitions, prayers, intercession and thanksgiving be made for all people" (1 Timothy 2:1).
But when it comes to facing the cosmic conflict that surrounds you as a Christian, intercessory prayer can get ignored. Fighting temptation or lies or direct attacks can seem like a you-against-them battle. But it's not! It's a US-against-them fight!
Intercessory prayer is our most powerful and strategic corporate weapon in spiritual warfare. Period.
Intercessory prayer is the means in which you and I can withstand and overcome the attacks of the enemy. I pray for you. You pray for me. We pray for our brothers and sisters. We pray for our leaders. Together we pray, God answers, and Satan flees!
Jesus practiced intercessory prayer. There's an example toward the end of the account of His Last Supper with His disciples. (It also may be one of the scariest verses in the Bible!)
Jesus turns to the apostle Peter, also known as Simon, and said,
"Simon, Simon, Satan has asked to sift all of you as wheat. But I have prayed for you, Simon, that your faith may not fail. And when you have turned back, strengthen your brothers" (Luke 22:31-32).
Satan planned to attack the apostles, which he did throughout the remainder of their lives. But Jesus, the Lord, Our Savior, the Son of God Himself, interceded on their behalf!
Then Jesus told Peter to do the same for his fellow believers.
Maybe you and I are not one of Jesus's chosen apostles or even a modern-era high-level church leader or teacher. But rest assured 1) our enemy wants to attack and undermine our faith, 2) we need prayer to resist him, and 3) we are called to strengthen our brothers and sisters.
Isolating believers is a typical tactic by the evil one. He doesn't want you to participate in such an authoritative, potent communal activity! Instead, we're influenced to pray small, self-focused prayers and then check off the "I prayed" box and stay quiet.
Are you ready to wield the secret weapon and commit to consistent, strategic intercessory prayer as part of your mature participation in the invisible war?
Remember that we don't fight against Satan alone. Learn more and get equipped for battle with the study series from Living on the Edge, The Invisible War.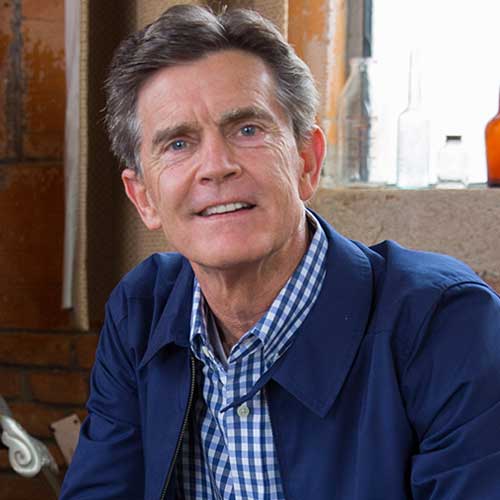 Written By
Chip Ingram
Founder & Teaching Pastor, Living on the Edge
Chip Ingram is the CEO and teaching pastor of Living on the Edge, an international teaching and discipleship ministry. A pastor for over thirty years, Chip has a unique ability to communicate truth and challenge people to live out their faith. He is the author of many books, including The Real God, Culture Shock and The Real Heaven. Chip and his wife, Theresa, have four grown children and twelve grandchildren and live in California.
More Articles by Chip