What does it look like to be a Christian parent of adult children?
If you're a mother or father of small children, someday you are probably going to ask yourself that question. Maybe you're not a parent yet—but I bet you're an adult child. How would you answer? But if you're like me right now, your kids are independent of you. How are you supposed to be a mom?
Current Series
Generous Living is Joyful Living
If being generous a smart way to live, then why isn't everyone doing it?
Free MP3
Listen Now
I was thinking of the question because the Lord has taken me through so many seasons as a mother. A season of beginnings, with babies, a single mom but supported by friends sent by God. Then the "quiver-full" season, after remarriage and additional children. Nonstop hard work, challenges, fatigue, and growth! After that, the season of giving them wings, letting them launch, letting go. Not easy, but part of the process! I learned so much about myself, my family, and my Lord.
My children are grown up and independent now. One morning a few years, ago I asked the Lord how to be a successful parent of to adult children. He shared some guidelines with me, and I wrote them down on a card I still keep. Here they are.
PRAY: To pray for our children, every day, no matter their age. I pray for my kids to grow in their relationship with the Lord, to know how much He loves them. I pray that they would experience His power in their lives. And I pray that they would be fruit-bearing vines in His Kingdom, that they would make a difference for God.
ENCOURAGE: To encourage your adult children spiritually, as God would give me opportunity. It may be through a word that I speak. It may be through a book I give them. It may be through my own life. If they ask for counsel and I can give them counsel from the Word, may I point them to Jesus, as much as I can.
MODEL CHRIST: To be a good role model. To live a Christlike life that they would want to imitate. That goes on until the day we die!
STAY IN TOUCH: It's a regular battle. Sometimes it's not the easiest thing. One of our sons lives in Nashville, along with his wife and two of our little grandkids. We have to make an effort to be a part of their lives.
COMMUNICATE DEEPLY: This is related to staying in touch, but it's more. Sometimes it's easy just to talk about "surfacey" things, like about sports or how often the babies are feeding or work issues. But we need to go deeper with our adult children, and to communicate meaningfully with them. We need to ask them what God is teaching them, what they're struggling with, what the most exciting thing that's happened lately, what to pray for. It's hard work to communicate, sometimes. Especially with my boys. But I think of questions to ask and get prepared for the right moment.
HAVE FUN: Last but not least! To have fun with them, as God allows us to do that. I like this one!
One of my favorite verses is Proverbs 3:5-6. You see, I realized I can't mother my children the way God wants me to. Not perfectly. But God can. And He wants to use me; He wants to live His life through me to do that for my children.
So, parents, and parents-to-be, of any age:
"Trust in the Lord with all your heart and lean not on your own understanding. In all your ways submit to Him, and He will make your paths straight." Proverbs 3:5-6
Remember, God is your children's ultimate Father. Do your best, and He will take care of the rest.
To hear more of Theresa's teachings and insight, check out her series from Living on the Edge, Precious in His Sight.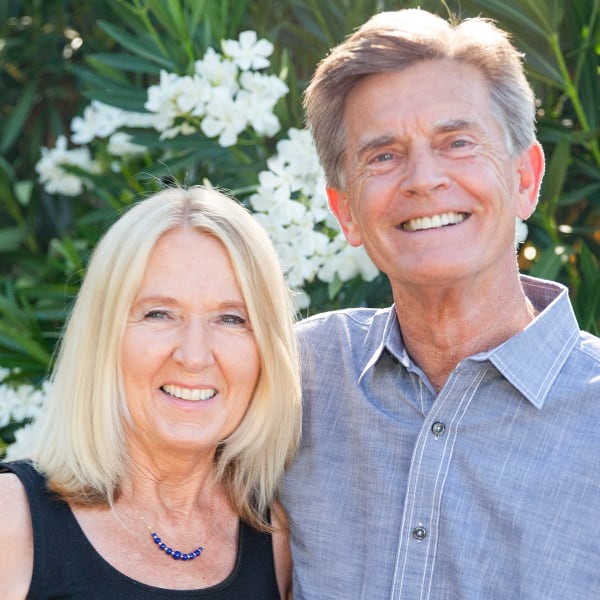 Written By
Theresa Ingram
Theresa Ingram has a passion to see women transformed as they learn to see themselves as Christ sees them. Theresa has taught and mentored women in the local church for over 25 years. She is a graduate of Fairmont State University, the mother of four grown children & 12 grandchildren, and resides in San Jose, California, with her husband Chip.
More Articles by Theresa