My Life is So Crazy… How do I focus on what's important when our high-speed society tells us that what matters most about us is our possessions, our power, our performance? Our world may be grappling with multiple crises right now, but we still face relentless expectations to do more, do better, do bigger, do faster. It's the American way, right?
Maybe you're feeling it. Our complex culture demands so much of us it's hard to hit the pause button even if we want to. Professionally, relationally, even spiritually, we get pounded with the persistent message that we're supposed to "do it all," "be it all" and "have it all." Which of course is distracting and depleting, not to mention impossible!
Current Series
Generous Living is Joyful Living
If being generous a smart way to live, then why isn't everyone doing it?
Free MP3
Listen Now
Such a life sucks up our energy, skews our emotions, magnifies stress, and fractures our relationships. I'm sure you know what I mean. Broken marriages, health problems, lack of communication in families, struggling churches, no time for serving the poor, and on and on.
What's the antidote? Love.
What's love got to do with it, you ask? Everything! The only thing that lasts is love. So whatever you're striving toward, if it's done without love, it will turn out worthless.
Think of what the Apostle Paul wrote in his famous "love chapter" in 1 Corinthians.
"If I speak in the tongues of men or of angels, but do not have love, I am only a resounding gong or a clanging cymbal. If I have the gift of prophecy and can fathom all mysteries and all knowledge, and if I have a faith that can move mountains, but do not have love, I am nothing. If I give all I possess to the poor and give over my body to hardship that I may boast, but do not have love, I gain nothing." (1 Corinthians 13:1-3)
Paul isn't saying that preaching or prophesying or trying to achieve something grand (like moving a mountain!) is wrong. He's pointing to the motivation for it. Instead of striving so that we can keep up with society's definition of success, we need to begin to redefine what it means to be successful. That starts with asking ourselves, Are we doing (fill in the blank) because of ambition or of love?
I'm not suggesting you have to put the brakes on all your projects, or drive your old car instead of a shiny new one, or skip the online master's program. I am saying, you should ask yourself this question: What do I want to be known for? Shift from "How did I do?" to "Who am I becoming?" From "What do I have?" to "How am I using it?" From "How much do I give?" to "Why do I give it?'
Our answers will help us shift our priorities and decide to "do less," so that we can love more. How do I focus? It's a choice. A simple one, but a tough one. One that will help you experience a shift from complex to simple, from hurried to peaceful, from "never enough time" to "time enough to love."
If you're tired of just rolling with the proverbial punches, take a minute to browse our Spiritual Simplicity resources.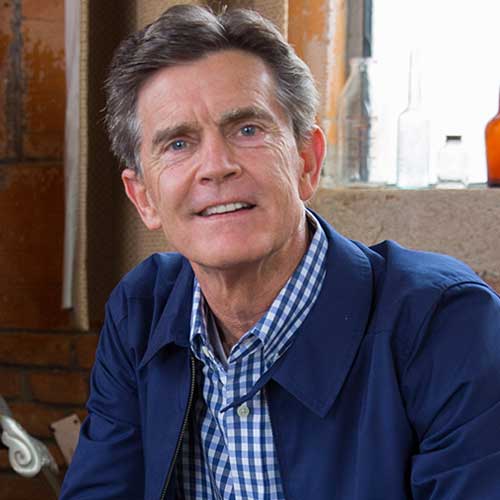 Written By
Chip Ingram
Founder & Teaching Pastor, Living on the Edge
Chip Ingram is the CEO and teaching pastor of Living on the Edge, an international teaching and discipleship ministry. A pastor for over thirty years, Chip has a unique ability to communicate truth and challenge people to live out their faith. He is the author of many books, including The Real God, Culture Shock and The Real Heaven. Chip and his wife, Theresa, have four grown children and twelve grandchildren and live in California.
More Articles by Chip