The reputation of Christianity these days has taken a serious hit. Our influence has been undermined and marginalized across all sectors of society. It's not a problem that we as believers can just delegate to pastors or church leaders. It's a problem we've all got to own.
I won't take space here to expound upon the causes. I want to share one solution. We Christians need to actually live like Christians.
You are the greatest Christian some people will ever meet, in their whole life. Do you realize that? It's a sobering thought, isn't it? They may not know any other practicing followers of Christ until they encounter you. What definition of Christianity will they come away with? Will they see Christ at work? Will they get a sense of God's character? Will they feel loved, accepted, healed, and drawn to God Himself?
One aspect of our calling to live like a Christian is to do good. The Apostle Paul, writing in Titus 3:1, commands us to always "be ready to do whatever is good."
I grew up around people who said they loved Jesus and told me I should love Jesus. I heard all their Bible stories but I didn't see Christ in their lives. I didn't see faith in action.
Maybe you live life this way without even being aware of it. The Holy Spirit may live inside you, but you kind of just go to work, attend church a couple of times a month, occasionally pick up the Bible, pray a bit—like in an emergency or when your kids are sick—without ever letting God engage the world around you through good works.
Current Series
Discover the Real Jesus of the Bible
Knowing the real Jesus is the most important relationship you will ever have.
Free MP3
Listen Now
A life like this misses the mark of our calling because it denies God's purpose He has for your life. Paul writes in Ephesians 2:10, "For we are God's handiwork, created in Christ Jesus to do good works, which God prepared in advance for us to do."
Think about that! One, God created us to do good work. And two, He has them all planned out!
For some of us, shifting our lives toward this kind of life is not just an incremental tweak, it's a radical redesign. And the ultimate motivation is the love of Christ and our love FOR Christ—it's not just a list of things to do because we're supposed to. Doing good is powered by the right character—Christ-like character—not by perfect conduct. The goal is not to earn a divine seal of approval. It's to show God's divine love.
There are at least four key advantages to doing good in our fallen world. It pushes back the darkness and reveals God's passion for people. In fact, you might even say His grace-filled passion, His loving passion. Secondly, doing good in our hurting communities rescues people from destruction. Thirdly, doing good among neighbors and strangers reveals our priorities and connects our hearts to others. And fourth, it provides us with unexplainable, God-infused joy.
Christ came to this world to illustrate God's passionate love. He is grace embodied–our example of doing good. "For the grace of God has appeared that offers salvation to all people" (Titus 2:11).
We have to let the light of our good works shine through every moment of every day. How are you doing at consistently living out what you say you believe? Let's follow Paul's instructions and "devote [ourselves] to doing what is good" (Titus 3:8).
Today, fellow Christians, let's start living out our calling as Christians who are devoted to doing good.
Browse more discipleship resources on living in a way that pleases God.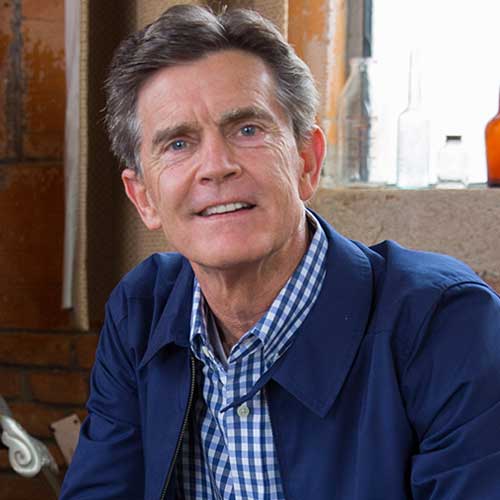 Written By
Chip Ingram
Founder & Teaching Pastor, Living on the Edge
Chip Ingram is the CEO and teaching pastor of Living on the Edge, an international teaching and discipleship ministry. A pastor for over thirty years, Chip has a unique ability to communicate truth and challenge people to live out their faith. He is the author of many books, including The Real God, Culture Shock and The Real Heaven. Chip and his wife, Theresa, have four grown children and twelve grandchildren and live in California.
More Articles by Chip