One of the biggest struggles I have in my life is balancing everything that I have going on. There are obligations in ministry and work, with my spouse, family, and church, and even my health. And the list goes on and on.
With so many things in our lives competing for attention, sometimes it feels impossible to keep priorities in balance. Most of us probably have at least one or two priorities that are out of whack, even if we're not aware of it.
So how can we know if we have misplaced priorities? Below are six "symptoms" of an unbalanced life.
1. Busyness – Are you chronically busy and in a hurry all the time? Do you eat on the run? Is your office or house a mess?
2. Emotional Stress and Pressure – Do you frequently feel uptight, experience chest pains, have trouble sleeping, making decisions, or have a hard time sitting still? You may also feel a lack of intimacy in your relationships and find that your stress and irritability comes out in conflict with friends and family.
3. Low-grade Nagging Guilt – Do you have a sense that there are a lot of things you know you're supposed to do, but you're not doing them anymore? You keep telling yourself, "I'll get back to that as soon as I have more time." But you never do.
4. Financial Debt and Problems – Has your giving deteriorated? Sometimes we experience financial problems because God lovingly wants to get our attention. Where we spend our money is a reflection of our priorities.
5. Prayerlessness – Has it been a while since you've prayed alone? Do you find yourself easily distracted when you're praying? Are other things consistently taking priority over your time to pray?
6. Escapism Behavior – Do you find that you only have peace when you escape in a little world of your own? This could be impulsive buying, going on vacations you can't afford, or excessive time watching TV and checking email. Other behaviors include eating when you're not hungry, or drinking more and more alcohol to feel good.
Most of us have probably struggled with one or more of these symptoms at some point in our lives. And although some of them might seem pretty harmless, over time they can get worse and even dangerous. If left unchecked, an unbalanced life can negatively affect our relationships and even cause us to be at a greater risk of compromising our morals and integrity.
This is why it's God's desire that we live balanced lives, aligning our lives and priorities according to Him – both for His glory and our good.
So what are God's priorities for our life?
In the first half of Ephesians and Colossians, the Apostle Paul tells us what our inheritance is in Christ. Then, in the second half of two epistles – beginning in Colossians 3 and Ephesians 4 – Paul gives us instructions for how we can live this out. He starts out by encouraging us"…to live a life worthy of the calling you have received." (Eph.4:1)
But in order to do this, we must align our priorities according to God. We can observe from the structure of these two letters that our priorities should look something like this: God, mate, family, work and ministry.
Our relationship with Jesus is our most important priority for it's out of our relationship with God that everything else flows. If we seek God first, we will be able to give the best of ourselves to our spouse and family/relationships and then to our work and ministry.
Is there an area of your life that you feel the Spirit of God is telling you to address– your time with Him, your marriage, or maybe relationships in general? I'd encourage you to take some time in the next few days to think and ponder about your priorities. If you want to balance your life, you have to get really clear with the person you are and with what God wants you to do.
My hope is that as we learn how to put "first things first," we'll find peace in the midst of the pressure and busyness of our lives.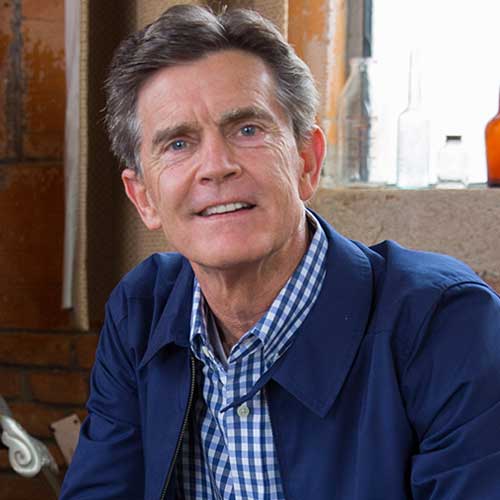 Written By
Chip Ingram
Founder & Teaching Pastor, Living on the Edge
Chip Ingram is the CEO and teaching pastor of Living on the Edge, an international teaching and discipleship ministry. A pastor for over thirty years, Chip has a unique ability to communicate truth and challenge people to live out their faith. He is the author of many books, including The Real God, Culture Shock and The Real Heaven. Chip and his wife, Theresa, have four grown children and twelve grandchildren and live in California.
More Articles by Chip