The world today is loud. The distractions are limitless. The to-do list is long. But when the unexpected is added to the challenges of the everyday, it can be overwhelming. A cancer diagnosis … a job loss … a natural disaster. When circumstances seem out of our control, that's when fear, anxiety, and worry can begin to consume us. So how can we find peace in the midst of it all?
Choose Faith: You will never be able to rid yourself of anxiety simply by telling yourself to be less anxious. In fact, what we say and what we feel are often misaligned. So the answer is to choose faith. Choose to trust that God is a "very present help in trouble" (Psalm 46:1). Rest in the promise that you are not alone because He has promised: "Never will I leave you; never will I forsake you" (Hebrews 13:5, NIV).
Ask for His Help: God is with us, but it's important to actually ask for His help. When you sense your emotions taking a plunge, reach out to Him. Many of us are reluctant to ask for help because we do not want to bother anyone. But we must remember that God is not "just anyone," and He is not "bothered" by us. He knows our needs and is more than able to meet them. In fact, Hebrews 4:16 teaches us to "draw near with confidence to the throne of grace" so that "we may receive mercy and find grace to help in time of need." So if mercy and grace seem in short supply for you today, draw near to Him and ask for help.
Pray Consistently: Want a lasting remedy for your symptom of anxiety? The Bible teaches that prayer is the answer. In Philippians 4:6–7, it says: "Be anxious for nothing, but in everything by prayer and supplication with thanksgiving, make your requests to God. And the peace of God, which surpasses all comprehension, it will guard your hearts and minds in Christ Jesus." Seeking God in prayer is not just an emergency lifeline. When we make it a priority to pray "in everything," we can be anxious "for nothing."
Rest in His Love: 1 John 4:18 tells us, "There is no fear in love; but perfect love casts out fear." We must never allow fear to have the final word in our lives. God's perfect love for us will never fail, so when we rest in that truth, we can navigate the storms of this life without fear.
No matter what you are facing today, you can experience peace through the power of God. Claim that promise today and send worry packing.
To further encourage you, we invite you to download a FREE resource entitled "How to Find Peace." This practical guide outlines four key ways to replace worry with lasting hope and experience the peace you've been searching for.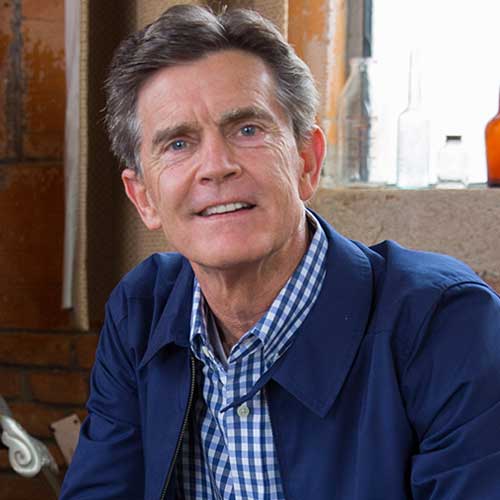 Written By
Chip Ingram
Founder & Teaching Pastor, Living on the Edge
Chip Ingram is the CEO and teaching pastor of Living on the Edge, an international teaching and discipleship ministry. A pastor for over thirty years, Chip has a unique ability to communicate truth and challenge people to live out their faith. He is the author of many books, including The Real God, Culture Shock and The Real Heaven. Chip and his wife, Theresa, have four grown children and twelve grandchildren and live in California.
More Articles by Chip