Most of us, when we're facing a challenging situation – whether it's a work situation, a health situation, or a financial situation – can be quite anxious. Our minds are filled with thoughts of worry and concern.
Thankfully, God has a solution for our anxiety. It's prayer.
Do not be anxious about anything, but in every situation, by prayer and petition, with thanksgiving, present your requests to God. And the peace of God, which transcends all understanding, will guard your hearts and your minds in Christ Jesus. (Philippians 4:6-7)
In this passage, we get a framework for prayer called A.C.T.S., which stands for: Adoration, Confession, Thanksgiving and Supplication. I don't think it's an accident that these four words on prayer are addressing the issue of worry and anxiety. Through prayer, God wants us to experience Him in a deeper way and to experience His peace that "transcends all understanding."
Maybe you're wondering … Ok, so how do I get that kind of peace through prayer?
First, we spend time adoring God for who He is. This helps to turn our focus off ourselves, our problems, and our anxieties.
The next thing we need to practice is confession.
The classic Old Testament passage on confession is when King David sinned with Bathsheba. And to cover his sin, he has her husband killed. Then, the prophet comes and confronts him with his sin. David is repentant and writes, "Be gracious to me, O God, according to your steadfast, loyal love; according to the greatness of Your compassion blot out my transgressions."(Psalm 51:1)
In his prayer, David starts with, "God, I messed up." Then he says, "But I'm not starting with what I can do or how I can make it up. I am starting with You, the One who is loyal and able to forgive my sins."
Then he makes an unexpected request: Wash me thoroughly from my iniquity. And cleanse me from my sin. For I know my transgressions, and my sin is ever before me. Against You, You only, I have sinned And done what is evil in Your sight, So that You are justified when You speak. And blameless when You judge. (v.2-4)
David confesses that he has sinned and asks that God would cleanse Him. The word, confess, literally, means to agree with God. It requires that we "own our stuff." David didn't make excuses for his sin. He agreed with God that how he behaved was wrong.
If we want to experience the peace of God in our prayers, then the prerequisite is to be honest and to see ourselves accurately in light of who God is.
This is difficult for those of us who are in denial and often prefer to blame others. It takes courage to be honest with ourselves before God.
Now hear me out: Confession isn't about beating yourself up. It's not about getting down on yourself.If you hear a little voice that says, "You're a terrible person … You don't measure up … You should have done this … You should have done that!" that's not God. That is condemnation.
The Holy Spirit convicts, but never condemns. Condemnation makes you want to run away from God. Conviction, on the other hand, is God pointing out specific things we need to address and change when we make a confession.
As we spend time adoring and praising God for who He is, and as we take the time to confess our sins and get really honest before Him, God promises to lift the weight of anxiety and replace it with a peace that draws us closer to Him. What a wonderful promise!
To learn more about God's promise of peace through prayer, try our FREE online discipleship course entitled "How to Experience God in Prayer."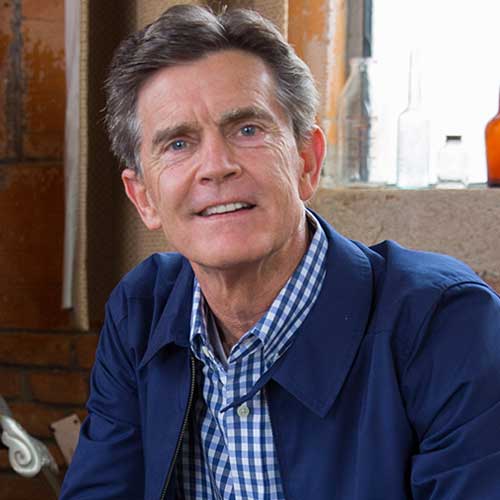 Written By
Chip Ingram
Founder & Teaching Pastor, Living on the Edge
Chip Ingram is the CEO and teaching pastor of Living on the Edge, an international teaching and discipleship ministry. A pastor for over thirty years, Chip has a unique ability to communicate truth and challenge people to live out their faith. He is the author of many books, including The Real God, Culture Shock and The Real Heaven. Chip and his wife, Theresa, have four grown children and twelve grandchildren and live in California.
More Articles by Chip