Throughout Scripture, from Genesis 3 all the way through to Revelation 20, we see God pouring out His grace. From the very first moment when He clothed our parents after sin entered the world, God began this unstoppable tsunami wave of grace that wants to redeem, to reconcile, to forgive and to atone.
God's wave of grace became even more clear and vivid when a Messiah, a Savior, a Deliverer arrived on Earth. His name was Jesus. His life demonstrated the Father's heart full of truth and grace. And His death paid for the sins of all people of all time, once and for all.
But the wave of grace didn't end there. This unstoppable force has continued century after century after century.
How?
The Bible tells us that this is God's plan – and it's for every person on the planet, including you.
We can discover this plan by looking at the first-century church. In the book of Acts, Jesus gave His followers the task to finish what He began to do and to teach. He tells them: "…you will receive power when the Holy Spirit comes on you; and you will be my witnesses in Jerusalem, and in all Judea and Samaria, and to the ends of the earth." (Acts 1:8)
Basically, He tells them, "You'll be my eyewitnesses. You're the ones that have seen Me. You're the ones that have heard Me. You're going to experience my power. And you're going to be my witnesses in Jerusalem, Judea, Samaria, and to the ends of the earth."
God's agenda, first and foremost, is that His followers finish what He began – to join Him in bringing His grace and truth to all corners of the earth.
So what does this mean to us as 21st century Christians?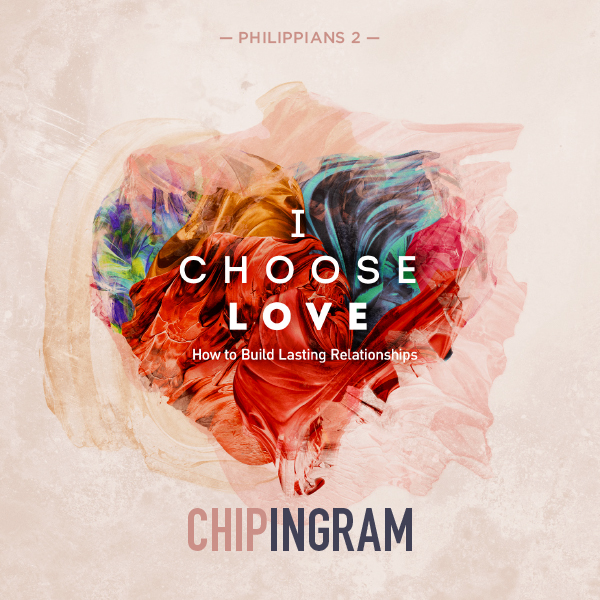 Current Series
How to Build Lasting Relationships
It's one of Jesus's final commands, but loving other people doesn't come naturally, and it's not always easy.
Free MP3
Listen Now
Acts 1:8 is as true for us today as it was for them. We have received power. And the Holy Spirit is in us too. The issue isn't whether or not we're going to "witness for Him." Each of us is a witness if we're part of His family. Every believer is a full-time missionary bearing witness to Jesus' supernatural life in them. 
God's agenda for us is this: We're to partner with Jesus so that His unstoppable tsunami wave of grace builds up in and through us and goes out from us.
That means, all of us, when we have good days and bad days, are still God's witness. When people meet us or see how we relate to other people, they come to conclusions about Jesus, the church, and grace.
Now, before you start to think, "I can't do that!" or "I'm inadequate" or "I'm sure God uses other people but not really me," I've got good news.
Fulfilling God's agenda is not dependent on your ability. In fact, you can't do it.
Just like Jesus' followers in the early church, our assurance of success is the indwelling Holy Spirit and the certainty of His return. God wants us to know that His Kingdom will come. There's no stopping it. It's going to happen! We can rest in this certainty.
So what's our part?
We're to have faith to believe in Him and in what He is doing. We are to be confident in Jesus' presence and purpose.
God calls each of us to ride His wave of grace, to get in on what He is doing. To do it, we just need to have faith to live in such a way where we expect God to do supernatural things. We need to expect Him to open the hearts of people we work with and to expect Him to provide for our needs in ways we don't always understand. We need to expect that the things we think could never change in our life actually can.
To learn more about this topic and how to apply God's principles for daily living, check out our additional resources by Chip.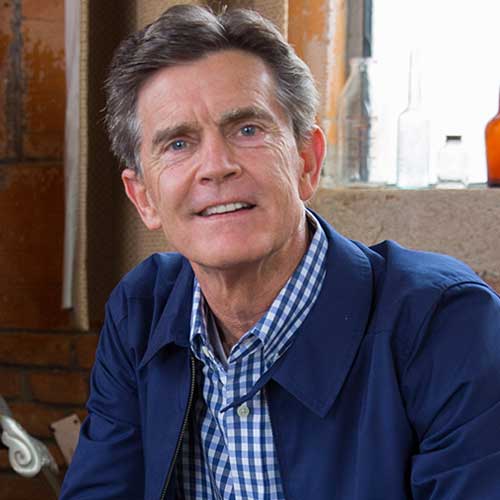 Written By
Chip Ingram
Founder & Teaching Pastor, Living on the Edge
Chip Ingram is the CEO and teaching pastor of Living on the Edge, an international teaching and discipleship ministry. A pastor for over thirty years, Chip has a unique ability to communicate truth and challenge people to live out their faith. He is the author of many books, including The Real God, Culture Shock and The Real Heaven. Chip and his wife, Theresa, have four grown children and twelve grandchildren and live in California.
More Articles by Chip