Everybody wants to change for the better. God made us with consciences, a sense of what's right, and a desire to be the best we can be.
But then, why is it so difficult to permanently change our behavior and become better versions of ourselves? Not only difficult—nearly impossible! With all the self-help podcasts and personal coaching videos around, why do our attempts to change so often fail?
Current Series
Discover the Real Jesus of the Bible
Knowing the real Jesus is the most important relationship you will ever have.
Free MP3
Listen Now
I have a theory. Superficial analysis and superficial focus produces superficial (temporary) change.
Here's what I mean. You probably know that only the tip of an iceberg is visible above water. There's a whole lot of stuff hidden below that we don't see!
To apply that image to your life, your behavior is what's visible. Below the waterline are your thoughts, attitudes, beliefs, values, and under all that, your integrity (or the lack, thereof) that shapes our behavior.
A superficial analysis of your behavior (for example, ''I'm not very kind; I need be kinder") mixed with superficial focus ("I'll practice saying nice things to people") never gets below the surface to the self-perceptions and wounds and motivators that drive human behavior.
A superficial approach does not go deep enough to recognize the foundational truths that form our integrity—the truth that God loves us, that we are all fallen and broken and need redemption through Christ, that the Holy Spirit and the Word of God and the community of believers all must be present in our lives for us to change.
This takes honesty! We need to be consistently honest with ourselves, with the people in our lives, and with God. Who are we fooling, anyway? (Reread Psalm 139 to remind yourself of the depth of God's knowledge of you!)
The only way to change truly and permanently is to face your issues, get a grasp on how God sees them, and then comprehend how God sees you. In this fallen world, you don't have the power to get an accurate view of who you are. You need God for that.
Thankfully, God wants to help.
"The Lord is near to all who call on him, to all who call on him in truth" (Psalm 145:18).
When we approach the need to change from a heartfelt repentance to please God (rather than simply get relief or feel better about ourselves), then and only then are we in a position for lasting change to occur.
If you keep trying to change but can't, I ask you go below the waterline. Go deep! Let God show you what thoughts, beliefs and values He wants to change in you. It will take courage. But He will provide it.
"Search me, God, and know my heart; test me and know my anxious thoughts. See if there is any offensive way in me, and lead me in the way everlasting" (Psalm 139:23-24).
Are you ready to make a Change for the Better?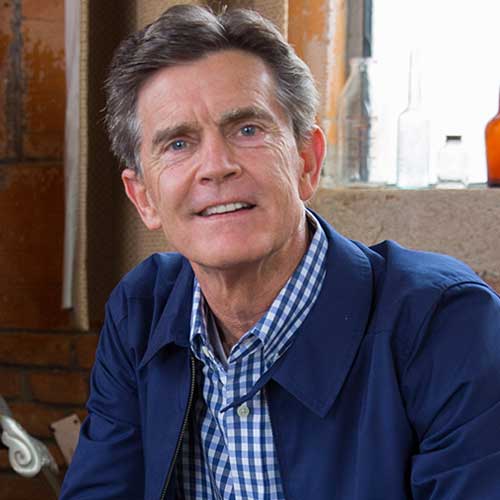 Written By
Chip Ingram
Founder & Teaching Pastor, Living on the Edge
Chip Ingram is the CEO and teaching pastor of Living on the Edge, an international teaching and discipleship ministry. A pastor for over thirty years, Chip has a unique ability to communicate truth and challenge people to live out their faith. He is the author of many books, including The Real God, Culture Shock and The Real Heaven. Chip and his wife, Theresa, have four grown children and twelve grandchildren and live in California.
More Articles by Chip