Renew your mind when you identify lies and replace them with truths found in the Scriptures.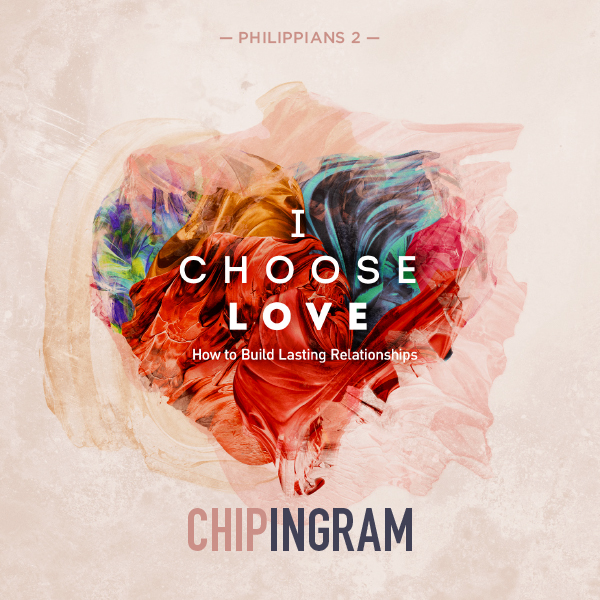 Current Series
How to Build Lasting Relationships
It's one of Jesus's final commands, but loving other people doesn't come naturally, and it's not always easy.
Free MP3
Listen Now
Do you want to replace negative thoughts but don't know where to begin? Maybe you've prayed for a better perspective and tried to renew your mind but you aren't experiencing relief. 
Today, I'm going to share a few incredibly practical steps that, when done faithfully, will train you to recognize, stop, and renew your mind by replacing lies with God's truths. With these steps, you'll be reminded about your identity in Christ, your worth as a child of God, and His unending love for His creation. 
Are you ready? 
If you want to jump straight to the 5 steps, use the Table of Contents below. 
LASTING CHANGE REQUIRES MIND RENEWAL 
Negative thoughts can impact how we think about ourselves and also sabotage relationships with spouses, children, parents, friends, and coworkers. Here are a couple of examples:
Do you automatically assign negative motivations to questions your spouse asks of you?

Are you ever convinced that your flaws make you unlikeable and unworthy of love? 

Do you remember an unpleasant comment from your youth and let that replace the truth about who you are in your Creator's eyes?
According to Scripture, knowing God's way (and acting on it!) in these situations requires a renewing of the mind. Here's a familiar verse that says it perfectly: 
 "Do not conform any longer to the pattern of this world, but be transformed by the renewing of your mind. Then you will be able to test and approve what God's will is—his good, pleasing and perfect will." (Romans 12:2) 
This portion of Scripture, written for the Philippians, explains exactly the kind of thoughts that will transform and push us towards a healthy perspective while reinforcing our self-worth. 
"Finally, brothers and sisters, whatever is true, whatever is noble, whatever is right, whatever is pure, whatever is lovely, whatever is admirable—if anything is excellent or praiseworthy—think about such things." (Philippians 4:8)
Some versions of this verse say "fix your thoughts" on these things. What a practical instruction; thinking about pure and lovely things doesn't always come easily. The solution? FIX our thoughts on them! Below, we're going to break down exactly how that can be done.
In her book, Precious in His Sight, Theresa breaks down some helpful steps that God has used to transform her mind and helped her to focus on her real identity in Christ and God's truth for her life. I know you'll find them helpful, too!

5 Practical Steps to Transform Your Mind and Replace Negative Thoughts
1. Train your brain to recognize false beliefs or negative thoughts.
Federal agents don't learn to spot counterfeit money by studying the imposters. Rather, they spend time familiarizing themselves with the originals—to a point where they're so familiar with the REAL thing that it's INSTINCT to detect a fake. 
Can you detect a fake? Have you believed the lies the enemy tells you for so long that you find it hard to discern the lies from the truth? 
By studying God's Word and knowing the Creator's perspective, you'll start to build your ability to spot a fake when you see it. Scripture memorization is a powerful tool that will equip you with ammunition to fight off lies. 
Jason K. Allen at Lifeway admonishes believers to pursue a "steady intake of God's Word" and references 1 Peter 2:2, where Peter calls Christians to "desire the pure milk of the word, so that you may grow up into your salvation."
Want help learning how to study the Bible? Learn to Read The Bible for Yourself in 5 Simple Steps
2. Call out the negative thoughts or lies. 
Grab a stack of index cards for this exercise and keep them nearby. 
When you notice one of those false beliefs or negative thoughts creeping in, write it down on one side of the card. Then, below that statement, draw a STOP sign. You can even grab a marker and make it bold and red.
In her book, Theresa states that one of the lies she recorded on a card was, "I need other people's approval to be happy." 
Since that's not a true statement, she wrote it down and added the STOP symbol. The visual reminder helps you to see that statement as something that should cause you to pause and take note—it's simply not true and requires your full attention to "unlearn" it. 
3. Replace lies with truth. 
On the other side of the card, write God's truth that opposes the lie. In her example, it would be: 
"I want people's approval, but I do not need it. With God's approval, I am no longer compelled to earn love and acceptance. I am free to be me." 
In other words, we need to STOP giving someone else the power to determine our value. You can do this by presenting an opposing thought—a truth from scripture—to challenge the lie. 
In this case, you may want to memorize the verse:
"I praise you because I am fearfully and wonderfully made; your works are wonderful, I know that full well." (Psalm 139:14) 
When you find yourself slipping into the negative thought that tells you that happiness is dependent on pleasing others, you can recite this verse. 
"On the contrary, we speak as those approved by God to be entrusted with the gospel. We are not trying to please people but God, who tests our hearts." (1 Thessalonians 2–4)
Many of these verses are helpful to memorize so you can call upon them in all moments and situations. 
We need to STOP giving someone else the power to determine our value. Are you waiting on a compliment, approval, or "attaboy" to remind you of your worth? Stop looking—you already have God's approval and affection.
Click To Tweet
4. Study the cards. 
As you study Scripture and meditate on truths from your Creator, also spend time with these cards. Consider the difference between each side of the card and which one brings life and healing and transforms your mind. 
Eventually, it will happen: your brain will be trained to think about things that are true, noble, right, pure, lovely, admirable, and praiseworthy. 
Looking for an easy way to memorize encouraging verses? These Affirmation Cards are made for women and are a simple way to engage with the Scriptures every day. 
5. Pray
Be sure to cover everything in prayer as you renew your mind and your thinking in these ways. Ask God to assist you in thinking about yourself the way He wants you to. Many people I speak with are wonderful at praying for others but rarely pray for themselves. But prayer is a powerful tool, and you need to use it often. It's the vehicle through which God displays His power toward His people.
When you pray, focus on thanksgiving. Deeply consider your uniqueness, like your:
Unique body and skills

Background and upbringing 

Family and community

Childhood experiences
That's not to say all of these things are necessarily good, but they certainly shaped you and can be used to fulfill God's purposes for your life. Every single experience is redeemable.
Prayer is a powerful tool and the vehicle through which God displays His power toward His people. Use it often!
Click To Tweet
Learn more about prayer: 5 Simple Prayers That Will Deepen Your Faith This Year
PRAYER IS A TOOL AGAINST THE ENEMY
When we pray and allow God to renew our minds, we are actively resisting the enemy! Prayer is an incredibly powerful weapon to resist lies and ignite transformation. 
Don't know where to begin? 
This personalized prayer from Theresa's book is powerful and lasting. It's from Ephesians 1:17–19 (NIV):
I ask the God of our Lord Jesus Christ, the glorious Father, to give me the Spirit of wisdom and revelation, so that I may know him better. I pray that the eyes of my heart would be enlightened so I may know the hope to which he has called me, the riches of his glorious inheritance in his holy people, and his incomparably great power for us who believe. 

Amen. 
MEASURE YOUR SELF-WORTH WITH GOD'S PERSPECTIVE
These steps are critical for walking in the fullness and wholeness God has planned for you. He wants us to become a reflection of Christ in our spheres of influence, to live out our true identity, and enjoy who we are. 
When you invest time in knowing what your Creator says about you, your mind will begin to experience renewal. Then, as you recognize and stop the lies that impact your self-worth, you'll start navigating life and relationships in a new way—reflecting His unending love for you, His beloved child. 
If you'd like to learn more about Theresa's story and how she has overcome a lifetime of doubts and negative thoughts, you can get a copy of her book,
Precious in His Sight
, in the Living on the Edge bookstore.
RELATED ARTICLES
10 Powerful Bible Verses That Reveal Your True Identity In Christ
6 Bible Verses That Reveal Profound Truths About God's Love For Us
RECOMMENDED RESOURCES
Precious in His Sight by Theresa Ingram
Affirmation Cards for Women by Theresa Ingram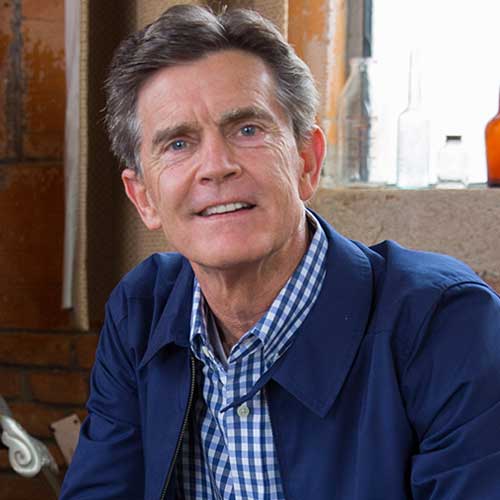 Written By
Chip Ingram
Founder & Teaching Pastor, Living on the Edge
Chip Ingram is the CEO and teaching pastor of Living on the Edge, an international teaching and discipleship ministry. A pastor for over thirty years, Chip has a unique ability to communicate truth and challenge people to live out their faith. He is the author of many books, including The Real God, Culture Shock and The Real Heaven. Chip and his wife, Theresa, have four grown children and twelve grandchildren and live in California.
More Articles by Chip