God has an agenda for every nation on this planet, for every man, woman, and child. It's an agenda of unstoppable grace, of compassion, and love, and restoration. But did you know that Satan also has an agenda for this planet – including you?
Jesus defined these two competing agendas in one verse when He said, "The thief," speaking of Satan, "comes only to steal and kill and destroy; I have come that they may have life, and have it to the full." (John 10:10)
Jesus came so that we could have life. Whereas, Satan's agenda can be described in one word as well: death. Satan's goal is to kill, steal, and destroy anything that is positive, wholesome, and winsome.
His agenda is diabolical. It's not passive. It's not "kind of bad." It's extremely wicked and cruel, evil and vicious, demonic and deplorable.
Satan deceives, lies, and brings temptations to us get us to sin – whether it's to treat someone poorly or to get a good thing in a bad way or at a bad time. He also gets us to do things that bring shame to our heart, make us depressed, and ruin our relationships.
I think that most of the time when we think about Satan we either err on the side of thinking too much about him or thinking too little about him.
But here's what we need to know: Satan is real. And all of us are in an invisible war with temporal and eternal consequences.
God's Word reminds us: "For our struggle is not against flesh and blood, but against the rulers, against the authorities, against the powers of this dark world and against the spiritual forces of evil in the heavenly realms." (Ephesians 6:12)
We're in a battle for our soul, and our relationships. Our life is constantly being bombarded by agents of grace while at the same time being bombarded by agents of evil.
Most of the time, these agents of evil aren't the more obvious sinister things going on in the world such as the sexual abuse of children, murder, and genocide. Instead, I would say that probably 99 percent of the time, all of the demonic activity that we'll ever face will come packaged so sweetly, so subtly, and so deceptively that we'll be on a course toward destruction and we'll never know it.
Satan wants to divide and conquer. He wants to divide us with our friends and with our mates. He wants to divide us with our small groups, with our parents, with our kids, and with the people at our workplace. He also attacks us with lies, condemnation, and the feeling that we just don't measure up.
In 2 Corinthians 2:10-11, the Apostle Paul reminds the church to forgive those who have wronged them and who were trying to cause division, "in order that Satan might not outwit us. For we are not unaware of his schemes."
Sadly, I don't think Paul could write that to most churches today, as I believe that most churches, and most people, are absolutely ignorant of the enemy's schemes.
What we need to realize is that we have a formidable foe. The Bible describes him as "a roaring lion seeking whom he may devour." (1 Peter 5:8) Yet knowing this shouldn't make us intimidated. We can take comfort and strength in knowing that Satan is a defeated foe. We don't have to fight for victory because we're not trying figure out who is going to win this battle. We already know who wins – and it's Jesus!
"The Spirit who lives in you is greater than the spirit who lives in the world." (1 John 4:4) 
To learn more about how to be prepared to do spiritual battle, check out Chip's audio series Diabolical and the group study, The Invisible War.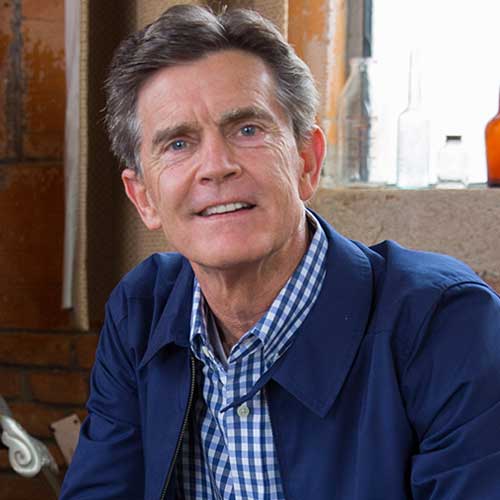 Written By
Chip Ingram
Founder & Teaching Pastor, Living on the Edge
Chip Ingram is the CEO and teaching pastor of Living on the Edge, an international teaching and discipleship ministry. A pastor for over thirty years, Chip has a unique ability to communicate truth and challenge people to live out their faith. He is the author of many books, including The Real God, Culture Shock and The Real Heaven. Chip and his wife, Theresa, have four grown children and twelve grandchildren and live in California.
More Articles by Chip