Every parent has dreams for their children.
When we're young, immature parents of little kids, our dreams go something like, "I hope he's a baseball player" or "I hope she's musical" or "it'd be great if she's athletic or artistic."
And then, as we get a little bit older, our dreams for our kids shift to being about what they do in life. We say things like, "Well, I hope they get a good job when they grow up!" and "I hope they do well in school."
Then, the older we get and the older they get, we get to the point where we don't care about what they do. We care about what kind of person they will be. We say things like, "I just want my child to love me, love God, and tell the truth."
As loving parents, the real dream in our heart is not about what our kids do. It's about who they become and their relationship with us.
Our heavenly Father has the same dream for each one of His children.
Current Series
Discover the Real Jesus of the Bible
Knowing the real Jesus is the most important relationship you will ever have.
Free MP3
Listen Now
Similarly, our relationship with our heavenly Father is primarily not about what we do. It's not about what we accomplish. It's not about what kind of job we have or how many points we're scoring spiritually.
God's primary dream for each one of us involves being the kind of person He wants us to become – a loving, kind, gentle, holy person who walks in integrity.
God's dream is to make us like His Son.
In Romans 8:29, the Apostle Paul says God uses every circumstance, every up and every down, every relationship, and everything we ever go through to conform us to the image of His Son.
And in Ephesians 4, he says that the church is designed so that we would all "grow up to the measure of the stature of the fullness of Christ" through the relationships we have and the gifts that God places in the body.
God's dream is that we would have a loving, deep relationship with Him.
What God wants most from us isn't our religious activity. There's a place for Bible study, for church, for prayer, and for all kinds of things. But we can do all those things and still not have a real relationship with Him.
God doesn't want us to live a good life so that He will love us. He wants us to grasp the height and depth and length and breadth of how much He has already loved us and has demonstrated that love. Jesus, fully man and fully God, lived a perfect life, died upon the cross to pay for our sins, rose from the dead, and offers a free gift to whosoever would believe and receive it.
What about you? Do you have a relationship with Jesus? Have you ever placed your faith in Christ personally to forgive your sin? Have you ever truly surrendered your life to Him?
If you haven't yet, you can right now. Honestly admit, "God, I need Your help. I've fallen short and sinned. Today, I believe Your blood paid for my sin and Your resurrection proved it's true. On this day, I want to ask You to come into my life forever, to forgive me, and to be my Father. I surrender my life to you."
To learn more about God's dream for your life and how to have a closer relationship with Him, check out our True Spirituality series.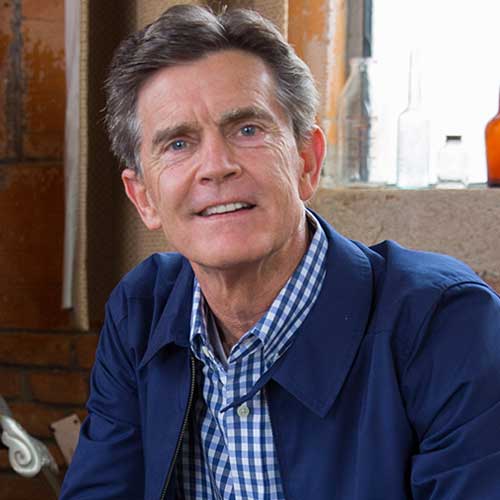 Written By
Chip Ingram
Founder & Teaching Pastor, Living on the Edge
Chip Ingram is the CEO and teaching pastor of Living on the Edge, an international teaching and discipleship ministry. A pastor for over thirty years, Chip has a unique ability to communicate truth and challenge people to live out their faith. He is the author of many books, including The Real God, Culture Shock and The Real Heaven. Chip and his wife, Theresa, have four grown children and twelve grandchildren and live in California.
More Articles by Chip