Learn what it means to be a disciple of Christ and the steps to develop a radical faith.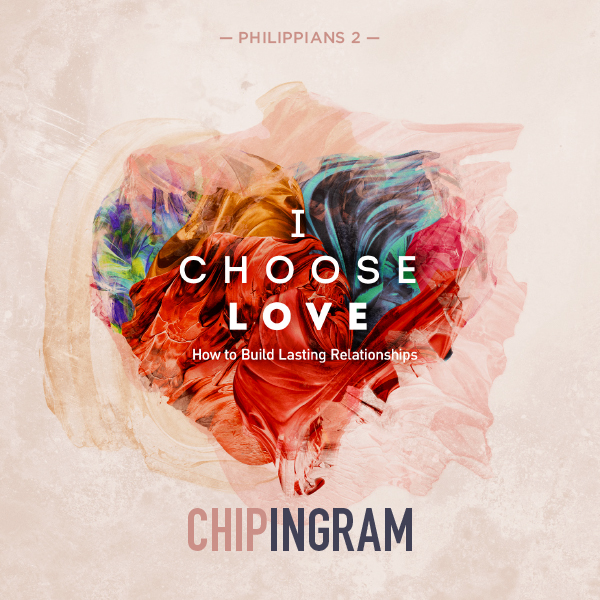 Current Series
How to Build Lasting Relationships
It's one of Jesus's final commands, but loving other people doesn't come naturally, and it's not always easy.
Free MP3
Listen Now
I'm often asked to explain what it means to be a disciple. It's also a very common search phrase online, which tells me that many others are curious, too. 
In this article, we'll define "disciple" and then explore the steps we can take to follow Jesus with an impactful, radical faith. 
To jump to the main points, use the links below. 
WHAT IS DISCIPLESHIP? 
What does discipleship mean? Christianity.com describes a disciple in this simple way: 
Being a disciple of the Lord Jesus Christ means to learn from Him and to stay close to Him.
The term disciple or 'making disciples' is often interchanged with the word follower or creating followers. Both evoke movement and choice, which is an important distinction to make since disciples take up their calling and have a dynamic relationship with God.
WHAT DOES A DISCIPLE DO?
Let's talk about the basics of discipleship. Thankfully, the life of a disciple can look a million different ways. And yet, there are some portions of the Scriptures that give us clear direction for fulfilling our purpose and living like followers, and Romans 12 is one of those. In it, we learn that if there were 5 principles of discipleship, they would look like this:
A Christian disciple lives a life of surrender to God

A Christian disciple lives their life in sharp contrast with the world

A Christian disciple is sober in their personal self-assessment

A Christian disciple serves others in love

A Christian disciple supernaturally responds to evil with good
Those qualities can be present in the lives of business professionals, stay-at-home parents, grocery store staff, teachers, students, and CEOs. The point is that a disciple's life is not his or her own. They're fully committed to the ways of God and to fulfilling His purpose in their lives. 
Is that you? Are you believing but not living on the edge where exciting things are happening for God's Kingdom? Read ahead and discover the steps you can take today to become a disciple with radical faith. 
4 Steps to Develop the Radical Faith of a Disciple
1. Remember what faith is.
"Now faith is confidence in what we hope for and assurance about what we do not see." (Hebrews 11:1)
A disciple's life is rooted in faith. Faith is nothing more or nothing less than trusting in the character and the promises of God, to the point that you act like a disciple whether you feel like it or not.
Consider the principle of keeping a Sabbath. It's as if He said to them, "I'm going to show you that I am so powerful, faithful, good, and sovereign, that you can get more done in six days than most people can in seven." 
Are you trusting Him? Do you look to Him as your source and provider?
More on Romans 12 disciples: Experience True Spirituality When You Transform 5 Key Relationships.
2. Remember how deeply God values our faith.
"And without faith it is impossible to please God, because anyone who comes to him must believe that he exists and that he rewards those who earnestly seek him." (Hebrews 11:6)
We're used to asking God to work out our lives: to solve our marriage problems, find us a spouse, fix our kids, or provide finances. But if that's our pattern, we're missing the point. The purpose of those challenges is to drive us to ask: "What would it look like to trust God in this situation?"
As disciples, we have to be careful to not get caught up in efforts to be good but to TRUST HIM. In fact, the only time Jesus rebuked the disciples was for their lack of faith. When asked, "What is the work of God?", Jesus answered:
"This is the work of God, that you believe."
Are you following, believing, and trusting?
3. Understand what Jesus taught His followers about having a radical faith.
"Then he said to them all: "Whoever wants to be my disciple must deny themselves and take up their cross daily and follow me. For whoever wants to save their life will lose it, but whoever loses their life for me will save it." (Luke 9:23-24)
As disciples of Jesus, we are taught to deny ourselves. It's a reminder that our lives are not about our personal agendas or amassing what we think we need. Instead, we take up our crosses — instruments of death — and believe that whatever God has for us is the very best. 
Followers of Jesus look like this: they take up their crosses -- instruments of death -- daily and believe that whatever God has for them is the best. Are you believing what He has for you is best?
Click To Tweet
What does this look like day-to-day? It looks like:
Communication with God through prayer

Fellowship with His people through community

Faith through obedience to His ways

Commitment to learning about Him through His Word
In my experience, I have never met a person with radical faith who doesn't love the Bible. Not as a religious checklist, but as a well that provides nourishment for the soul. 
Where can you more seriously deny yourself for His glory? 
5 Steps to Transformation: Learn to Read The Bible for Yourself in 5 Simple Steps 
4. Remember you can't "walk on water if you don't get out of the boat." 
 "I am sending you out like lambs among wolves. Do not take a purse or bag or sandals; and do not greet anyone on the road." (Luke 10:3-4)
Here, Jesus is asking a group of followers to go and share the Gospel, but in a way that requires total trust and reliance on Him. He tells them to go ahead and leave behind their bags and money. And not only did He take care of them, but the disciples had a powerful experience that emboldened their faith even more. 
Will you go? 
WHAT STEPS WILL YOU TAKE TO BECOME A DISCIPLE?
What would it look like for you to develop the radical faith of a disciple? Is it committing to studying His Word? Or launching a ministry? Maybe you are being called to get baptized, or start tithing regularly, or give up an addition.
God wants to do great things in you and through you, and see you become a disciple with a radical faith for His Kingdom. 
Radical faith is a part of living out God's agenda in your life. Learn more in Chip's book called
Holy Ambition
, available in the Living on the Edge bookstore.
RECOMMENDED ARTICLES
4 Action Steps to Help You Fulfill Your Life's Purpose
6 Important Things You Need To Understand About Baptism
7 Life-Changing Bible Verses About Truth To Encourage You Today
4 Encouraging Steps To Move Beyond the Adversity That Has You Stuck
RELATED RESOURCES
Holy Ambition book by Chip Ingram
The Real You personal assessment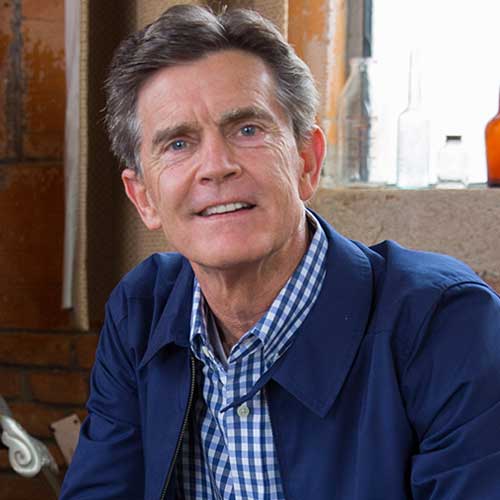 Written By
Chip Ingram
Founder & Teaching Pastor, Living on the Edge
Chip Ingram is the CEO and teaching pastor of Living on the Edge, an international teaching and discipleship ministry. A pastor for over thirty years, Chip has a unique ability to communicate truth and challenge people to live out their faith. He is the author of many books, including The Real God, Culture Shock and The Real Heaven. Chip and his wife, Theresa, have four grown children and twelve grandchildren and live in California.
More Articles by Chip