What do you think God thinks about what you're doing with your life? Does it match up with what you think He wants from you?
That's a scary question for a lot of people, which is probably why the NBC comedy The Good Place is so popular. It invites us to laugh at the question of self-worth instead of fret about it.
The premise of the show (which is complete fiction) is that we're all on a point system in life. If we rack up enough points, we go up to a "good place." If we don't, we go down to a "bad place."
The main character, Eleanor (played by Kristen Bell) slowly figures out that the system doesn't exactly work the way it's supposed to. It's actually all pretty silly.
That makes for great comedy. It's also a relief to be reminded that the point system idea is completely bogus because too many people tend to believe there's some truth in it.
Current Series
Discover the Real Jesus of the Bible
Knowing the real Jesus is the most important relationship you will ever have.
Free MP3
Listen Now
That's why asking ourselves what God thinks of us is scary.
We wonder, "What if God really is a cosmic scorekeeper? If so, how could I possibly be earning enough points?!"
The Bible corrects this idea as it reveals God's character to be nothing like the cold judge we imagine.
Zephaniah, an Old Testament prophet, said of those who love God, "He will take great delight in you; in his love he will no longer rebuke you, but will rejoice over you with singing." (Zeph. 3:17) Jesus, God in the flesh, once said of Jerusalem, "… how often I have longed to gather your children together, as a hen gathers her chicks under her wings, and you were not willing." (Matthew 23:37)
These are just two verses of many that portray God not as an impersonal judge assigning points to our actions to determine whether we're in or out of His "good place," but rather as a parent who cares – above all else – about whether we are in relationship with Him.
Just like a parent, He wants us to know:
Whatever you decide to do with your life, just make sure you keep talking to Me.
Whoever you choose to listen to, please make sure you're listening to Me.
He wants to be with us because He loves being in relationship with us, and because He knows being with Him produces the character He desires to see in us. God wants us to be patient, kind, gracious people. He knows good fruit will come out of that character.
He made us for the same reason parents have children. To be with us. To love us and to be loved by us. To teach us to be like Him. That is God's deepest desire.
Watch Chip, a father himself, speak with passion about this deep desire of God's heart for your life. There is no point system. He assigns us no score. God is offering Himself – all His love, power, goodness. Accepting Him is not about what we do next. It's about who we become.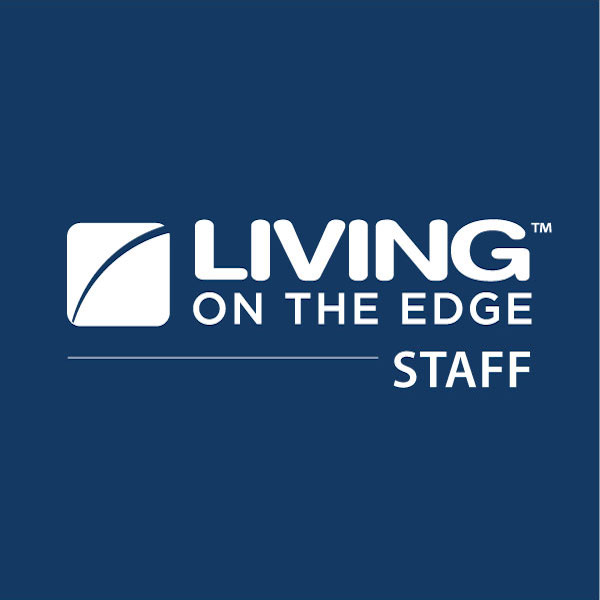 Written By
Staff Writers
Our team of writers is committed to bringing you life-changing content to help you become a Romans 12 Christian.
More Articles by Staff